Introduction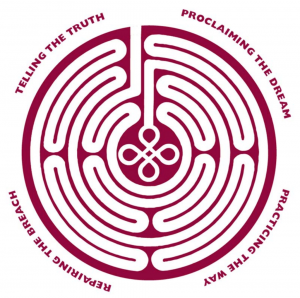 An important ministry of racial reconciliation in the Episcopal Church is Becoming Beloved Community.  The Cathedral, in the wake of the events of 2020, undertook several conversations about race in the summer of 2020, including Sacred Ground.  Over 110 participants engaged in 10 groups to learn about the history of race in America, the Episcopal Church, and the ways racism has shaped and is inextricably tied to our present state.
Our baptismal covenant calls us not only to learn, but also to "strive for justice and peace among all people" and to "seek and serve Christ in all persons."  We are called as the Church not only to understand ideas, but to strive to live God's call for peace and justice in the world around us.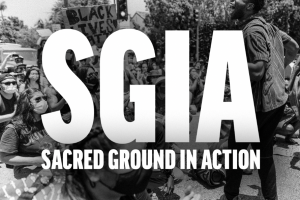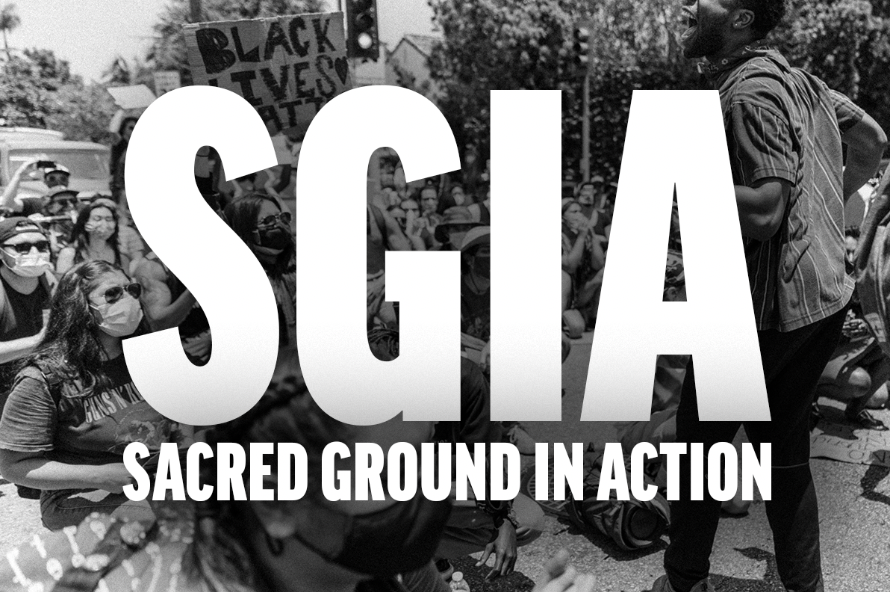 Sacred Ground in Action (SGIA) is a ministry where we can come together as a community to re-center voices of color, to make amends for the past, and to raise up those who have historically been put down due to the sin of racism. With the baptismal covenant as our guide, love is our primary motivation.
SGIA has a Steering Committee which meets monthly.  It is organized into three primary forms of action:  Congregational Action, Education, and Individual Action.  There is an open town hall to discuss and plan for action on a current issue on the second Sunday of the month at 6:00 pm (currently on Zoom). Click here to view the Dean's conversation with Rob Ewell about this emerging ministry.
SGIA TOWN HALLS
"Town halls" are held on the 2nd Sunday of the month at 6pm.  These conversations are open to all and are held on Zoom.  Please note that each conversation will be recorded.  
Currently Town Halls are taking a break, but we will have a retreat in late March. 
Watch the inaugural SGIA townhall where host Rob Ewell led us in a panel discussion on policing, chokeholds, George Floyd, and police budgets.  
Resources
Congregational
Partner with

other

congregations/

organizations

Review

of

Episcopal

Church's

Racial

Justice

audit

with

actions

we

can

take

at St Paul'

s
Educational
Launch

new

Sacred

Ground Circles

Equip

and

facilitate

small

groups

–

books like

Caste

Movies

with

informative

content
Advocacy:
Pray, vigil, rally, protest in solidarity with our BIPOC family and against the sin of racism.
A Prayer for Racial Justice By Marjorie Miller
Wake us, O God, so that the sin of racism is purged from this land; break down the barriers that oppress all people of color; strengthen our resolve to work personally for justice; deliver us from complacency, indifference, and a return to the status quo; protect all who protest and all who are commissioned to protect and to serve; heal our addiction to privilege and power; and lead us, by your grace, to build your new community of love; we ask this in the name of Jesus, our brother. Amen.