From our Sacred Ground in Action racial justice ministry: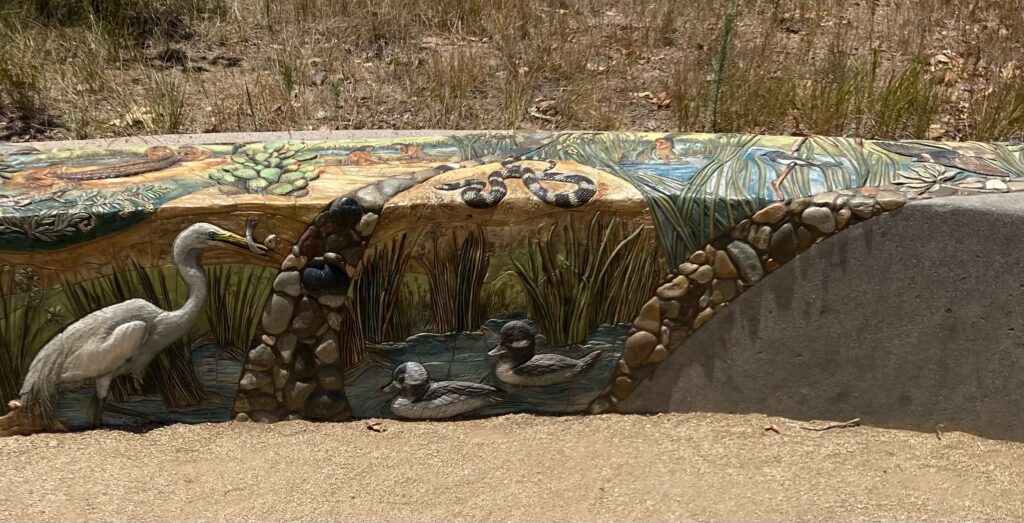 As November is Indigenous Peoples' month as well as a time to express our gratitude for this good Earth, we pause to remember that we now occupy the unceded land of the Kumeyaay people who lived here more than 10,000 years, and live here still.  SGIA and Simpler Living are in the long process of beginning a dialogue with our Kumeyaay neighbors and an acknowledgment of whose land we now inhabit and how we might begin to repair our relationship. 
Recently, Creation Justice Ministries shared this prayer:
From Rev. Tweedy Sombrero Navarrate, Diné:
Thank you, Lord, for all that you have given us.
Thank you for the beauty of the universe that you created:
the trees, the sky, the mountains, the rain.
All things hold beauty in themselves and all are related and
touch each universe of the earth. You created the rhythm
and pattern of the universe in a harmony of movement,
sight, and sound.
Help us to appreciate your creation and to live with our
eyes, ears, and hearts open to your message. Amen.
To learn more about Environmental Justice with Indigenous Peoples, Click Here.