If you are in need of pastoral care clergy are available to provide support 24 hours a day.
Please call (619) 298-7261 for an appointment.
If after hours, please listen for the recording to reach after-hours clergy.   In addition, there are numerous other opportunities for both ongoing pastoral care (through the Pastoral Counseling Center), prayer support, shut-in visitation, health and wellness care, and more.   
Contact the Rev. Canon Brooks Mason at (619) 298-7261 for more information.
If you have prayer requests you can fill out this form.  If you would like us to follow up with you please include your name and email.  
Our Pastoral Care Ministries
Stephen Ministry is a one-to-one lay caring ministry that takes place in congregations that use the Stephen Series system. Stephen Ministry at St. Paul's Cathedral equips and empowers lay caregivers—called Stephen Ministers—to provide high-quality, confidential, Christ-centered care to people who are hurting.
Stephen Ministers are cathedral members trained by Stephen Leaders to offer high-quality, one-to-one Christian care to people going through tough times. A Stephen Minister usually provides care to one person at a time, meeting with that person once a week for about an hour. Twice each month, Stephen Ministers gather with their Stephen Leaders for supervision and continuing education.
Care receivers are people struggling through a difficult time in life—perhaps experiencing grief, divorce, job loss, chronic or terminal illness, change in the family make-up at home or some other life crisis.
Some important guidelines for this caring relationship protect both the care receiver and the Stephen Minister:
The relationship between a care receiver and a Stephen Minister is confidential.
Men are matched with men; women with women.
When a care receiver's needs exceed what a Stephen Minister can provide, the Stephen Ministry team makes a referral to an appropriate mental health professional or other community resource.
Learn more:
If you know of someone you believe could benefit from a relationship with a Stephen Minister, or if you have an interest in being a Stephen Minister, please contact one of the Stephen Leaders at St. Paul's Cathedral: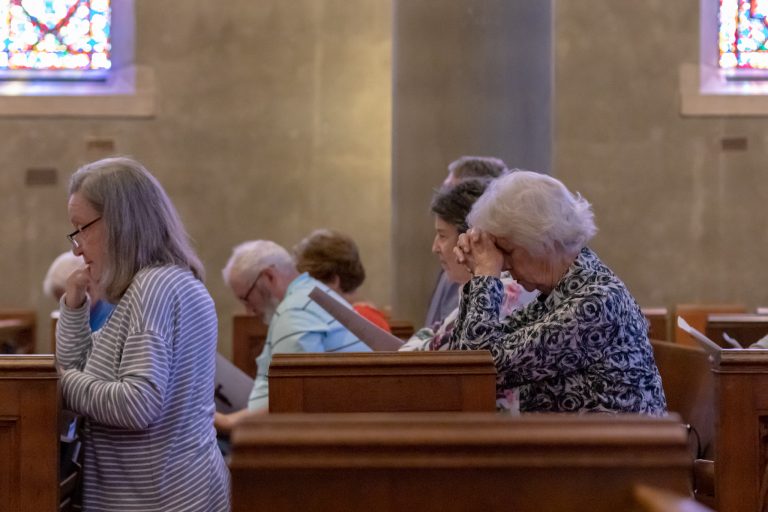 Listening Hearts Ministries focuses on discernment as we help individuals who are seeking the guidance of the Holy Spirit for the next step on their journey in life. Feeling lost? New job? Relationship problems? New challenges? New struggles? Feeling called to ordination?
We have trained discerners who will help you listen for the Spirit by asking questions and praying with and for you. The experience is quiet, meditative, and completely confidential.
For more information please contact Susan Ward susanward961@sbcglobal.net or at home (619) 437-7287 or mobile (619) 742-6540.