Address:
2728 Sixth Ave. San Diego, CA 92103
Entrance on Fifth Avenue
Telephone:
(619) 298-7261 
Email:
info@stpaulcathedral.org
Fax: (619) 298-2689 
Sexton (for immediate assistance on campus):
(619) 977-5196 
After-hours pastoral care emergengies:
(619) 977-6318 
For our staff directory CLICK HERE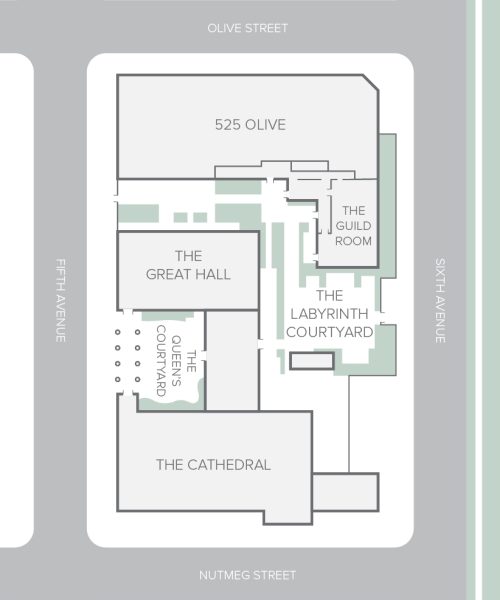 Location
St. Paul's is located in the Banker's Hill area on the corner of 5th Avenue and Nutmeg St., next to Balboa Park.  Our entrance is on 5th Avenue despite our address.
Public Transportation
The MTS bus number 3 stops right in front of the Cathedral every day. You can also use this online "trip planner" to view San Diego public transportation options to St. Paul's. 
Thank you all for your curiosity, concerns, and questions.  Please connect with Kathleen Burgess, Director of Administrative Operations, if you have any questions that were not covered here.  burgessk@stpaulcathedral.org