Cathedral Campus
Redevelopment
Project
A Selected History of the CCRP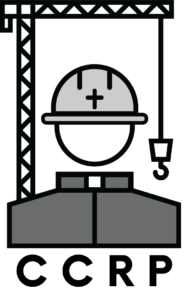 The Cathedral Campus Redevelopment Project (CCRP) project began in order to discern how to best steward the use of several cathedral properties.  The two largest of those were the property located at Nutmeg and 5th, across from the Cathedral nave; and the property on Olive Street between 5th and 6th avenue, which was home to the Cathedral's administrative building and parking lot until late 2019.  The Nutmeg parcel was sold in 2014 and the buyer developed a condo development on that property.  The Olive parcel was sold in 2019 and is currently under construction.  It will eventually be a 20 story apartment building, and the first two floors will be home to the Cathedral offices and ministry space.  We expect to move into the new space in early 2022.
Ministry Expansion Project 2021
In early 2021 Chapter approved an exploration of various potential capital projects that would maximize the use of the original Cathedral campus buildings, especially the chapel undercroft and the Great Hall basement.
Chapter engaged Vandersall Associates as consultants on a listening project. Vandersall conducted 14 listening sessions via Zoom to gauge the congregation's level of interest in creating a music center and an outreach center,  improvement of the Great Hall third floor and kitchen, and enhancement of the security and audiovisual systems.
An additonal project, to furnish and equip the cathedral space in the new building, was also considered but was subsequently removed from consideration here and will be handled separately.  Architects from DomusStudio are working (summer 2021) on a master plan to provide an overall picture and a sense of the order of magnitude of cost for each proposed project.
Adult Forum: "Introducing the Master Plan"
Presented at our 9 am weekly forum on Sunday February 13, 2022.
"Dean's Letter: Grand Plans"
Hello St. Paul's, I want to update you on the various capital projects and dreams that we are developing for the cathedral campus.
First, the remodeling of the chancel to make it bigger, more flexible, more accessible, and safer: we now have a firm timeline, and the general contractor has started ordering materials, some of which will take up to 20 weeks to arrive… Read Entire Post