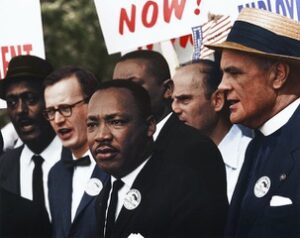 Sixty years ago on August 28, 250,000 people joined the March on Washington "to protest segregation, the lack of voting rights, and unemployment among African Americans," according to the NAACP.
The National Action Network and others sponsor this important event this Saturday in Washington, DC "[A]s the nation reckons with historic levels of violent hate crimes and threats to its democracy."  The decades-old struggles for social justice continues!
"Is not this the kind of fasting I have chosen:
to loose the chains of injustice
and untie the cords of the yoke,
to set the oppressed free
and break every yoke?
7 
Isaiah 58: 6