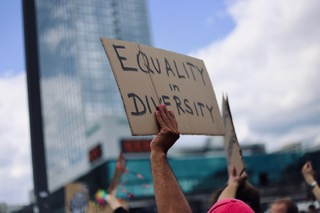 From Our Sacred Ground in Action (SGIA) ministries:
It's a welcome change to see the celebration of Indigenous People's Day – this land wasn't "discovered" by anyone – as well as recognition in month-long Awareness Weeks (with Hispanic American Heritage Month ending on October 15 and many others). Then the question is: with what spirit do we bring the awareness of our indigenous and sisters and brothers of color throughout the year?
Here is a suggestion from La Trobe University in Melbourne, Australia. While geared toward their student population, these ideas (with some editing) offer daily reminders for all of us.
Self-awareness. Your culture is no more valuable or correct than anyone else's
Educate yourself. Expand your knowledge and cultural awareness by reading, watching films, listening to podcast
Engage. We often tend to gravitate to people who share our culture. It's up to us to step out of our comfort zone and mutually share our stories
Don't stereotype. We all think differently. Here's an opportunity to practice the Golden Rule!
Appreciate and celebrate differences!
Click here to learn more from La Trobe University.
Lord, make me a means of your peace. Amen.