Please note: This site is currently under construction. If links do not work, please contact Maya Little-Saña with any inquiries related to their content at little-sanam@stpaulcathedral.org
As a church, we are called to minister to and nurture the spiritual, physical, and emotional needs of our children, youth, and their families. Through our weekly formation groups, at-home resources, age-inclusive worship, and wide variety of events, we hope to empower them to receive and respond to the liberating and life-giving love of Christ; in themselves, their communities, and the world. 
Sunday Worship: What to Expect
As members of the Body of Christ, we value the presence of babies, children, and youth in worship; and all the wiggles, cries, and squeals that accompany them! In response to Jesus' call to bring the little children to him, we welcome families to worship in the pews or in the Prayground, a 20′ x 10′ (yeah, it's big!) soft space in the front-left side of the Nave designed for children to worship in their unique, God-given way. The Prayground is carpeted and stocked with developmentally appropriate worship materials like coloring pages, children's Bibles, and a cardboard communion playset. Most families choose to attend the 10:30 service, but the Prayground is open for all of our services. During the Eucharistic prayers at the 10:30 service, Maya leads the children to the steps of the chancel to watch closely as the priest consecrates the Bread and the Wine. Children may receive the bread and wine (or just the bread) at any age, depending on family preference. To learn more stories about the Prayground, click here. 
If you need to take a break, exits are on either side of the north aisle, where the Prayground is located. Children and youth may also sign up to serve as ushers, readers, or acolytes on any given Sunday (email Maya for more info).

Our Nursery has been closed for the duration of the COVID-19 pandemic, but we hope to re-open it soon for families who wish to place their 0-3 year olds in our care. 

From mid-September to late May, our Kids Crew convenes after the 10:30 service in the Queen's Courtyard for a quick snack. We then journey to the Third Floor Family Ministry Room and explore Bible stories until 1 o'clock. 
Kids Crew (Pre-K to 5th Graders)
Sundays after the 10:30 service , Third Floor Family Ministry Room
Emphasizing curiosity and rooted in the rhythm of the church year, our Kids Crew explores stories from the Bible and matters of faith through a rotation-based model; one story or topic is explored over several weeks through a variety of mediums like cooking, music, dramatic expression, and art to suit all types of learners. Parents are always welcome to join us as we grow in faith together. We gather after the 10:30 service in the Queen's Courtyard, enjoy a snack, and journey to the third floor Family Ministry Room together and meet for about an hour. Since we embrace whole-family faith formation, caretakers are always welcome to participate alongside their children as they feel called. Younger siblings may also join us, but must be closely supervised by their caretaker. 
Middle School Youth Group
Wednesdays, 5:00-6:00 pm (Free Community Dinner 6-7), Christ Church Coronado
Along with the youth of Christ Church Coronado, our Middle Schoolers will embark on a two year journey through Rite 13, a program centered on inclusive, relational ministry that uses Bible study, prayer, rites of passage, and outreach projects to explore the self and society through the lens of spirituality. The two year program culminates with the Rite 13 ceremony. Loosely based on the Jewish Bar/Bat Mitzvah, Rite 13 is a rite of passage where we acknowledge that our young people are no longer children and celebrate their journey to adulthood. 
Wednesdays, 6:30-7:30 pm (Free Community Dinner 6-7), Christ Church Coronado
Every Wednesday night, high schoolers from St. Paul's and Christ Church Coronado gather to explore their spirituality and connect with one another through a series-based approach to faith formation, where one topic is explored over the course of several weeks. We aim to create a sacred, affirming, and uplifting space for youth to dive deeply into topics and issues relevant to their lived experience as young people.
Each week, both middle and high schoolers can expect enriching conversation, games, snacks, LOTS of laughter, and the deep connection that comes from being fully ourselves. Throughout the year, Cathedral Youth are invited to participate in a wide range of diocesan-wide youth events like service projects, retreats, and outings. 
Our youth groups are fully affirming of LGBT+ youth. We strive to create a safe, sacred space for people of all sexualities and genders. 
Serving in Family Ministry
There are many ways to serve the children, youth, and families of our community. Whether its decorating your car trunk for our annual "Trunk or Treat" Halloween celebration, leading a youth group game, or facilitating a service project- our volunteers make a huge impact!
To learn about current opportunities to serve, click here.

To protect the physical and emotional safety of our community, all Family Ministry volunteers (regardless of serving role or frequency) must undergo a thorough volunteer screening process, to be repeated every three years. For a detailed description of the Family Ministry Volunteer process, click here.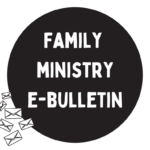 Subscribe to the Family Ministry E-Bulletin!
Click the link below for bi-weekly updates and at-home faith formation resources so you can stay connected.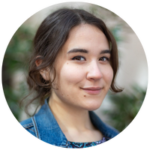 Meet Our Family Minister, Maya
Maya Little-Saña arrived at St. Paul´s in 2014 and quickly became involved in the Cathedral Youth Group. She has served as the Youth Minister since 2017 and the Family Minister since 2020. She loves connecting with, growing with, and equipping children, youth, and their families for lifelong discipleship. In her free time, Maya loves film photography, cycling, and riding transit all around San Diego.