Join the women of St. Paul's Cathedral for guest speakers and discussions on what it means to be a Christian woman in a diverse world. Together we seek to deepen our faith as we interact with the world and explore the challenges women everywhere face in their daily lives. We're grateful to share this journey with you.
2020 – 2021 Season
October 3 – Dr. Jimiliz Valiente-Neighbours
November 5 – Rev. Kori Pacyniak
December 3 – Rev. Dr. Vesta Kowalski
(no program in January)
February 4 – Rev. Dr. Michele Watkins
March 4 – Oliva Espin, PhD

(no program in April because of Easter)
May 6 – Dr. Emily Reimer-Barry
All events will be held on Zoom, from 6:00 – 7:30 PM
May 6, 2021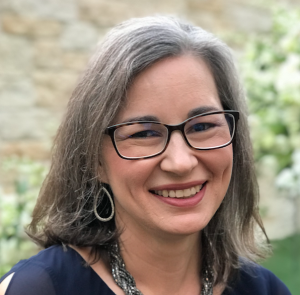 Dr. Emily Reimer-Barry

Associate Professor of Christian Ethics and
Chair, Department of Theology and Religious Studies, University of San Diego

"Becoming Anti-Racist: Reflections from a White Christian on the Sin of Racism"
Dr. Emily Reimer-Barry will discuss the sin of racism from the perspective of a white Christian who needs to both "learn" and "unlearn" in the journey of becoming anti-racist. The talk will point out how Christianity remains complicit in racism in its construction of theology about God and some of its pastoral practices. So in addition to framing the task of "becoming anti-racist" as a personal commitment, the talk will also explain how "becoming anti-racist" is an ecclesial commitment for white Christians.
– – – – – – – – – – – – – – –
To attend the event, RSVP here:
Women Together at St. Paul's is open to all women. Invite a friend!
Questions or suggestions? Email: womentogetherspc@gmail.com
– – – – – – – – – – – – – – –
Video Recordings of Past Events
March 4, 2021 –"Gendered Journeys: Women's Experience of Migration" with Oliva Espin, PhD
Speaker: Oliva M. Espin, PhD

Is the experience of migration different for women and men? What is the impact of intersections of gender, race, class, ethnicity…
October 4, 2018 –

Bishop Katharine – Women Together at St. Paul's
You can donate to Women Together online, just click the link below.