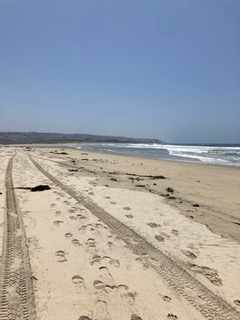 From St. Paul's Sacred Ground in Action Ministry
November is Native American Heritage Month.  Like any other culturally-themed month, it's really meant to be remind us to learn more and reach out. Of course, we can do that any day of the year! (another reminder.)
In recognition of Native American Heritage month, St Paul's will include Indigenous-centered prayers in the November liturgies as well as tabling in the Queen's Courtyard to highlight our Kumeyaay neighbors.
This Sunday's tabling will offer book titles that can help us grow in our understanding of the history and culture of the original inhabitants of this land which needed no "discovery." Our Kumeyaay neighbors continue to nurture this sacred ground, and we are humbled and grateful to be present here.
Here are other ways to learn more:
Barona Museum and Cultural Center
1095 Barona Road, Lakeside
(619) 443-7003
Click here to learn more about The Kumeyaay Story online, and explore the website (kumeyaay.com).
Click here for a global to local view of the breath of indigenous nations (native-land.ca).