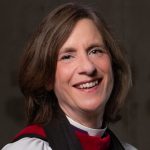 The Very Rev.
Penelope Bridges
The Very Rev. Penny Bridges answered the call to serve as the fourth Dean of St Paul's Cathedral in 2014. A native of Northern Ireland and lifelong Anglican, Penny received her education at Wells Cathedral School and Clare College, Cambridge. She pursued a career in data processing, which took her and her husband from England to New Hampshire in 1985. There her two sons were born and she experienced a call to ordination in the Episcopal Church. In 1997 she graduated from Berkeley at Yale Divinity School with a Master of Divinty, summa cum laude and moved to Virginia.
Penny served six years as Associate Rector of Grace Episcopal Church, Alexandria, and eleven years as the third Rector of St. Francis Episcopal Church, Great Falls. St. Paul's magnificent music program is a good fit for Penny, who is herself an accomplished violist and singer. Since her arrival at St. Paul's, Penny has focused on leading the church into the 21st century (the "emerging church" model), updating the administrative systems, overseeing the creation of the digital "Faith to Go" curriculum, installing exterior lighting to give the cathedral more visibility, and developing strong relationships with leaders of other faith communities and of city government.
Penny provides leadership in the Diocese too, chairing the Resolutions committee, coordinating the Episcopal/Lutheran Latino Ministries alliance, and initiating the San Diego chapter of the California Public Policy Network. In her free time Penny enjoys learning Spanish, playing viola in chamber groups and orchestras, and all the benefits of living by the ocean.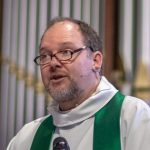 The Reverend Canon Jeff Martinhauk
Canon for Congregational Life
The Rev. Canon Jeff Martinhauk grew up in Dallas, Texas and graduated with a degree in Accounting from Southern Methodist University. His professional background prior to seminary focused on finance and information technology. He attended the Seminary of the Southwest in Austin, Texas, finishing in 2009, and then became a Board Certified Chaplain, serving at Dell Children's Medical Center in Austin for several years until he was called as Rector of St. Timothy's Church in Apple Valley, California. St. Paul's Cathedral called him as the Director of Congregational Life in January, 2016. Jeff's passions include music, his two kids, and being outside.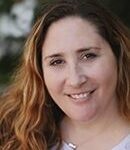 Director of Administrative Operations

Cathedral Organist and Canon for Music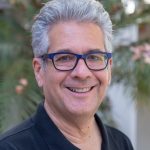 Sub-Organist and Assistant Choirmaster
Canons Residentiary and Emeriti (Volunteer):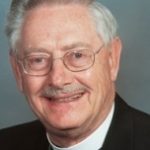 The Reverend Canon J. Milton Collins