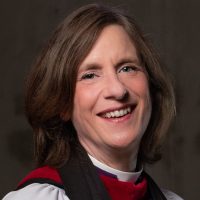 The Very Rev.
Penelope Bridges
The Very Rev. Penny Bridges answered the call to serve as the fourth Dean of St Paul's Cathedral in 2014. A native of Northern Ireland and lifelong Anglican, Penny received her education at Wells Cathedral School and Clare College, Cambridge. She pursued a career in data processing, which took her and her husband from England to New Hampshire in 1985. There her two sons were born and she experienced a call to ordination in the Episcopal Church. In 1997 she graduated from Berkeley at Yale Divinity School with a Master of Divinty, summa cum laude and moved to Virginia.
Penny served six years as Associate Rector of Grace Episcopal Church, Alexandria, and eleven years as the third Rector of St. Francis Episcopal Church, Great Falls. St. Paul's magnificent music program is a good fit for Penny, who is herself an accomplished violist and singer. Since her arrival at St. Paul's, Penny has focused on leading the church into the 21st century (the "emerging church" model), updating the administrative systems, overseeing the creation of the digital "Faith to Go" curriculum, installing exterior lighting to give the cathedral more visibility, and developing strong relationships with leaders of other faith communities and of city government.
Penny provides leadership in the Diocese too, currently serving on the diocesan Standing Committee. In her free time Penny enjoys studying Spanish, playing viola in chamber groups and orchestras, and all the benefits of living by the ocean.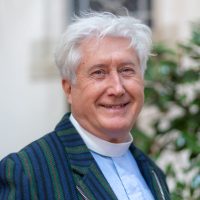 The Reverend Canon Brooks Mason
The Rev. Cn. Brooks Mason is from Charleston, West Virginia, where he was raised in the Methodist and American Baptist denominations. While attending West Virginia University, he was confirmed by the sixth Episcopal Bishop of West Virginia, the Rt. Rev. John Smith. Following graduation, Brooks worked as an accountant and in 1994 he relocated to San Diego and became a member of St Paul's Cathedral.
In 2005 he left corporate accounting to join the cathedral staff as Canon Verger and Liturgist. During this time he completed seminary requirements at The Episcopal Theological School at Los Angeles (previously in Claremont) and the Church Divinity School of the Pacific in Berkeley and was ordained to the diaconate in 2013 by the Rt. Rev. James Mathes during the Sunday morning Holy Eucharist at St Paul's Cathedral.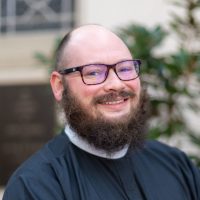 The Reverend Canon Richard Hogue
Canon for Congregational Life
The Rev. Canon Richard Hogue Jr. grew up in northern Wisconsin, deeply rooted in the Episcopal tradition while also attending a small, biblically fundamentalist Christian school. After graduating from Wabash College (BA Religion, 2009), some formative experiences shaped who he is as a priest today, including volunteering in economically challenged areas of South Africa. He then served in various capacities in the Episcopal diocese of Newark, in northern New Jersey, where he was raised up for ordination by All Saints, Hoboken. From there he went to Church Divinity School of the Pacific in Berkeley, California.
Following ordination in 2016, he first served as a vicar of one and missioner for three other urban congregations in the diocese of Newark. He came to San Diego as Associate Rector at St. Andrew's, Encinitas, in late 2017 and in April 2020 served as the Vicar of Holy Cross. He accepted the call to St. Paul's Cathedral in late 2021. His wife Maura is also a life-long Episcopalian, with degrees in Religious Studies and Education. Richard is a fan of the Packers, the NBA, Padres games at Petco Park, and the San Diego Zoo, as well as Star Wars, Star Trek, Disneyland, and dogs.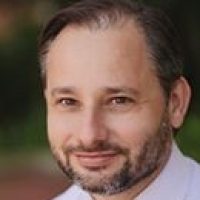 Cathedral Organist and Canon for Music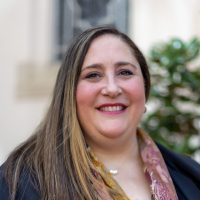 Director of Administrative Operations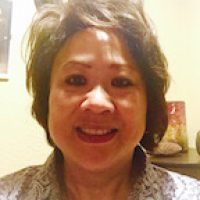 Facilities Manager, Outreach and Evangelism Coordinator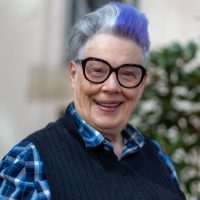 Evangelism and Incorporation Coordinator
Canons Residentiary and Emeriti (Volunteer):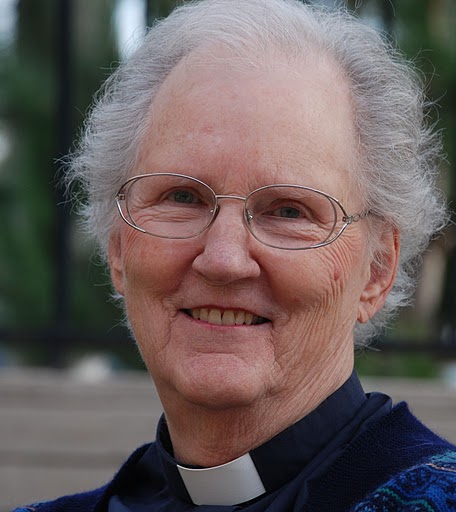 The Rev. Canon Anne Chisham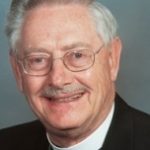 The Reverend Canon J. Milton Collins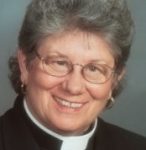 The Reverend Canon Lee B. Teed