Dear Friends: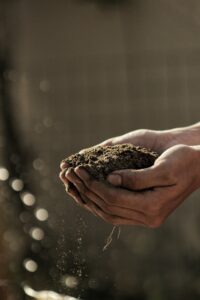 In May 2017, Presiding Bishop Michael Curry and House of Deputies President Gay Jennings extended an invitation to the entire Church to embark on a journey of racial healing, reconciliation, and justice, known as Becoming Beloved Community. Members of St. Paul's have responded to the call to embraced this transformative journey.  During the pandemic, St Paul's hosted online forums "Waking Up White" and "Sacred Ground".  Both forums afforded participants space to reflect upon and understand the impact of racism in our society.
In May of 2021, Saint Paul's launched the Sacred Ground in Action (SGIA) ministry as a platform for our community to come together and take actions to re-center the voices of people of color, make amends for past wrongs, and uplift those who have been historically oppressed by the sin of racism. Within the SGIA framework, there are three avenues for action: Congregational, Educational, and Individual. Congregationally, we will continue to have periodic town hall meetings and forums with a focus on taking action. We will also seek partnerships with other ministries, congregations, and organizations, to foster collaboration and extend our impact. Educationally, we will continue to draw upon the curriculum of Sacred Ground, provide resources to facilitate small group conversations, and recommend books and movies with informative content. Lastly, on an individual level, SGIA maintains on its website a list of racial justice activities, events, and recorded programs for your consideration and possible action. 
This year, SGIA and Simpler Living Ministries formed a "Beyond a Land Acknowledgement" workgroup. This group was entrusted with the task of crafting a Land acknowledgement statement for St, Paul's Cathedral and exploring programs and actions that are consistent with our sincere commitment to increase community awareness and promote reconciliation with our indigenous neighbors. This Spring, the workgroup presented the following "Land Acknowledgement" for possible adoption by St. Paul's Cathedral.
St. Paul's Land Acknowledgement Statement
(April 2023)
St. Paul's Cathedral acknowledges that we gather on unceded Kumeyaay land. We value the knowledge, culture, and worldview of Indigenous people. We commit to the vital work of educating ourselves, increasing community awareness, and promoting reconciliation with our Indigenous neighbors. As we examine actions and practices that perpetuate harm against Indigenous communities, we pledge to work toward a meaningful and respectful relationship as we follow their example in honoring this sacred land.
Recently, members of the "Beyond a Land Acknowledgement" workgroup visited the Barona Reservation to learn more about the Kumeyaay Nation.  This was a culturally enriching experience that is highly recommended as we attempt to educate ourselves on the knowledge, culture, and worldview of our Indigenous neighbors.
If you would like to learn more about Sacred Ground in Action, please visit its website: https://stpaulcathedral.org/sacred-ground-in-action/.