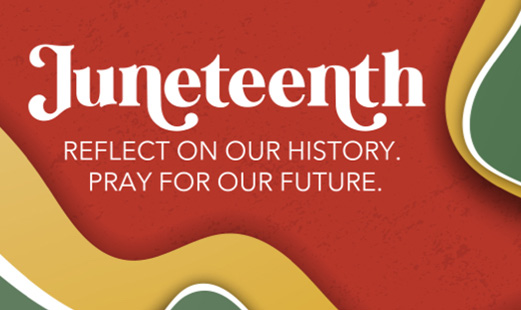 From our Sacred Ground in Action ministry:
Just a reminder that Juneteenth, 6/19, is almost here. Make sure to attend in-person/livestream services and the Faith Forum this Sunday, all of which, will feature our guest the Rev. Dr. Mark Andrew Jefferson.
Reserve your free ticket for the Old Globe Axis Juneteenth Celebration on Saturday, June 18 from 12 – 2pm. Music, poetry and dance. Click Here for details and tickets.
Last week we shared a link to the trailer for Juneteenth: Faith & Freedom now you can view the entire film Click Here!
In Juneteenth: Faith and Freedom, Our Daily Bread Ministries' Rasool Berry brings viewers on a journey of discovery as he explores how Juneteenth unfolded in Galveston, Texas, where the celebration originated. SGIA recommends this detailed and powerful movie, including an interview with the "Grandmother of Juneteenth," Miss Opal Lee.
Please encourage your members of Congress to support legislation for a commission to study reparations today! Click Here for the Office of Government Relations webpage.
And here's the link for the Juneteenth 10-Day Reading Plan: meditations that reflect on our lives in relationship (Click Here).