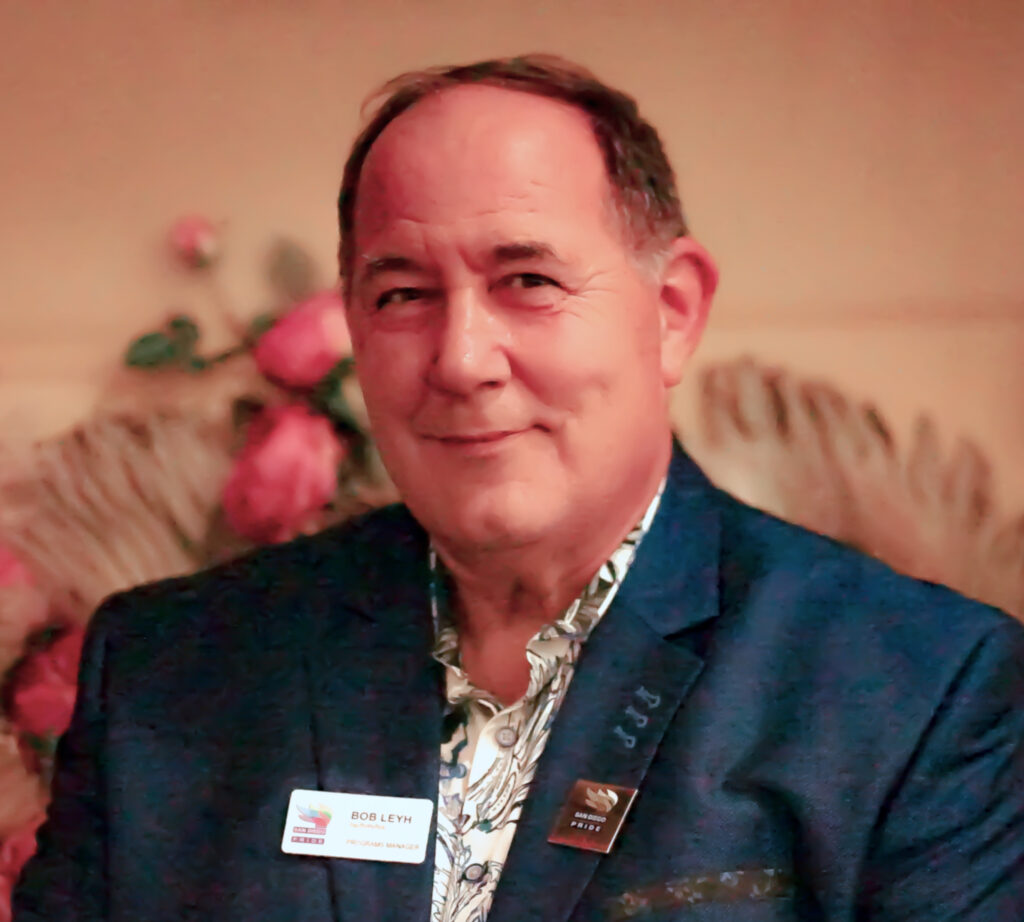 After creation was made, God saw that it was good. And considering that queerness has been observed in creation since the beginning, we know that we too, are good in God's eyes. No mistakes were made. Yes, we are fabulous beings and things are as God intended.
This Pride season, St. Paul's Episcopal Cathedral and San Diego Pride invite you to join us as we host Light up the Cathedral 2023, an Interfaith Pride celebration on Wednesday, July 12, at 7:00 pm. Know that God loves you and celebrates you as a special and unique person. We also celebrate you and invite you to join us.
We are joyful, diverse, and welcoming to all who come and celebrate with us.  It has not been an easy road for LGBT people of faith and many still struggle to find acceptance and freedom from constant assaults on their God given right to BELIEVE OUT LOUD.
Religion has been a source of both solace and suffering for many lesbian, gay, bisexual, transgender and queer Americans. For while most LGBT Americans have been raised in an organized religion — and many continue to cherish their faith community — too many have been forced to leave those communities behind because of condemnation.
And yet in recent years, a growing number of organized religious groups in the United States have issued statements officially welcoming LGBT people as members. Many religious organizations also have taken supportive stands on the issues that affect LGBT people in America, such as the fight for freedom from discrimination, the solemnizing of same-sex marriage and the ordination of openly LGBT clergy.
According to a 2020 report from the UCLA School of Law's Williams Institute, almost half of LGBT people are religious. A surprise considering how unwelcoming most churches have been toward LGBT people historically.
But look at where we are today! Those who fight against us have only strengthened our resolve and faith. We celebrate Pride in the Pews, with our heads held high. And yet, we know there is still a lot of work to do, for until we are all free to be who we are without harm, none of us can relax into complacency.
Pride is our opportunity to celebrate who we are and how far we've come. Though Pride only comes along once a year, we should continue the tradition of celebration and carry the spirit of Pride into the coming year. For our joy is well deserved and is a sign of our strength because, though it's not easy being us, we are still smiling with pride.
You are invited to join LGBT Faith Leaders and LGBT Allies from all faiths as we celebrate and rejoice, for we are the work of God's hands. The way we were born to love both honors and pleases God. Join us, so together as a San Diego LGBT Faith Community we can Thrive!
Finally, what would God say about Light up the Cathedral? I believe God would say "Welcome, come and celebrate. You were created in love. I love you in ways you can't imagine." God wants nothing but good for us. God wants us to leave the shame behind and embrace our authentic selves and help create more love and kindness in this world.
Robert J. Leyh
Programs Manager
San Diego Pride