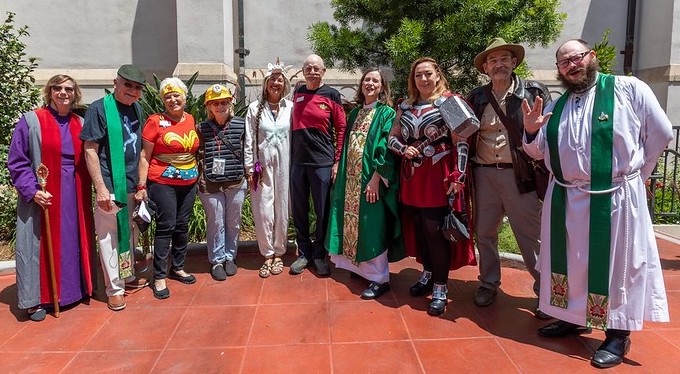 Last year, on July 24, we celebrated our first Comic-Con Sunday, where clergy and attendees were encouraged to don costumes of their favorite entertainment characters at the 10:30 am service. Thank you to all who participated, it was a joy to see such creativity demonstrated!
This year, July 23 at 10:30 am, we bring back this new tradition!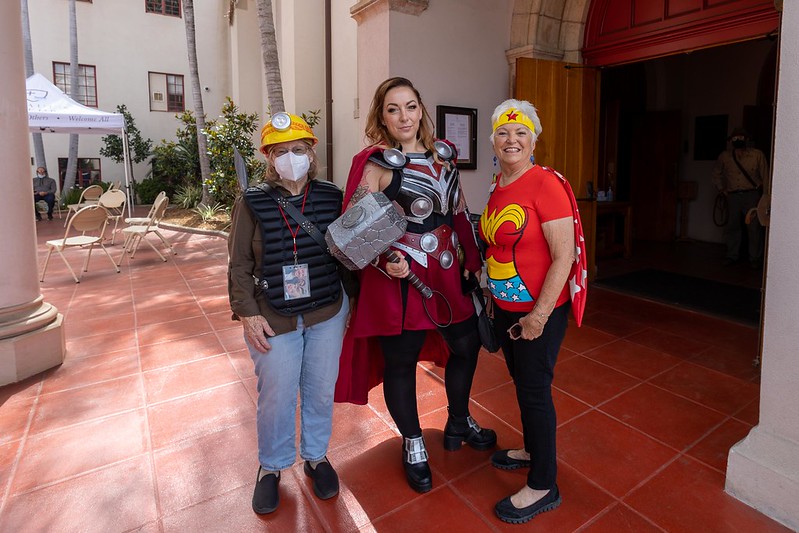 We want to celebrate the stories you love! Whether from a movie, tv show, book, game, or completely original idea, we encourage everyone to once again dress up for our 10:30 am service! You can wear an entire head-to-toe costume or simply sport a fancy button, there are no requirements! We ask that you have fun and let creativity take you someplace new! If you wish to process into the Cathedral with clergy, please reach out to Brooks Mason for details (masonb@stpaulcathedral.org).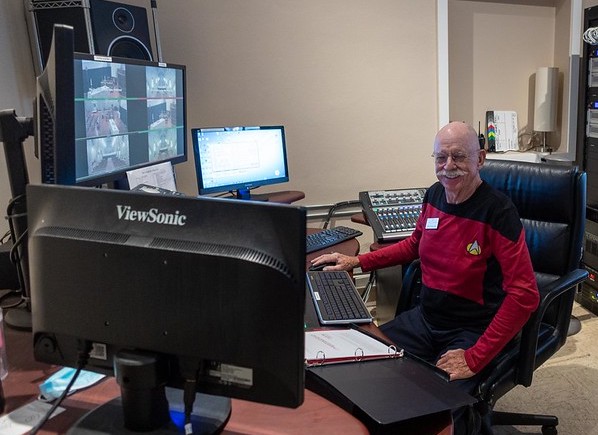 On a more serious note, since Comic-Con International will be wrapping up its final day on Sunday, there may be more activity in the neighborhood and less parking than usual. Our parking garage will be available as usual (525 Olive Street, between 5th and 6th Ave.) along with overflow parking at St. Paul's Senior Services (328 Maple Street, entrance on 3rd Ave.).