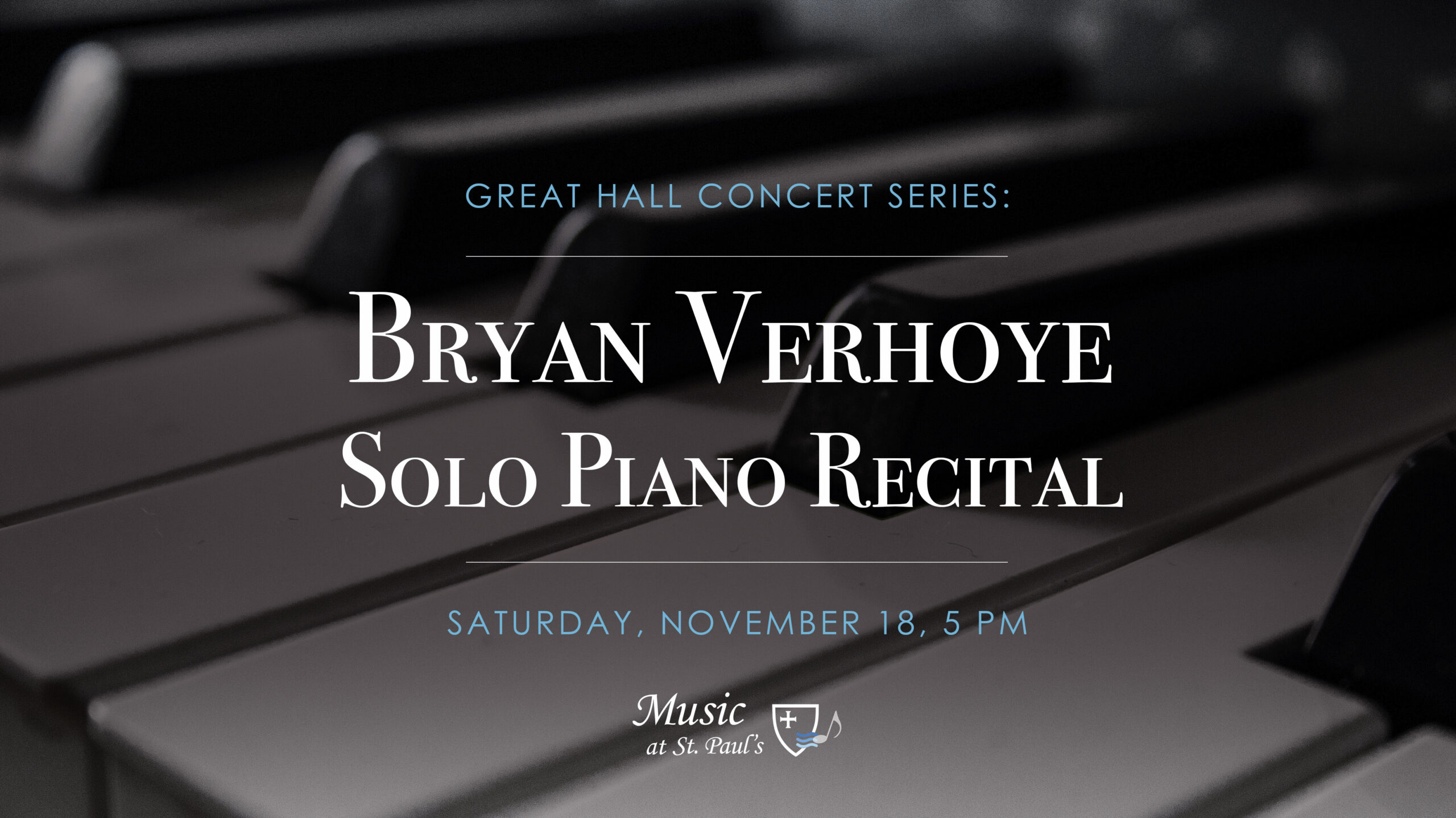 Local well-known concert pianist Bryan Verhoye will present a thrilling program of solo piano music on the Cathedral's recently restored Steinway grand piano on November 18, 2023 at 5 pm.
Program highlights include works by Scarlatti, Beethoven, Chopin, Rachmaninoff and Ginastera's epic Sonata No 1 for piano.
Suggested donation: $20 ($5 Students) Click here to donate.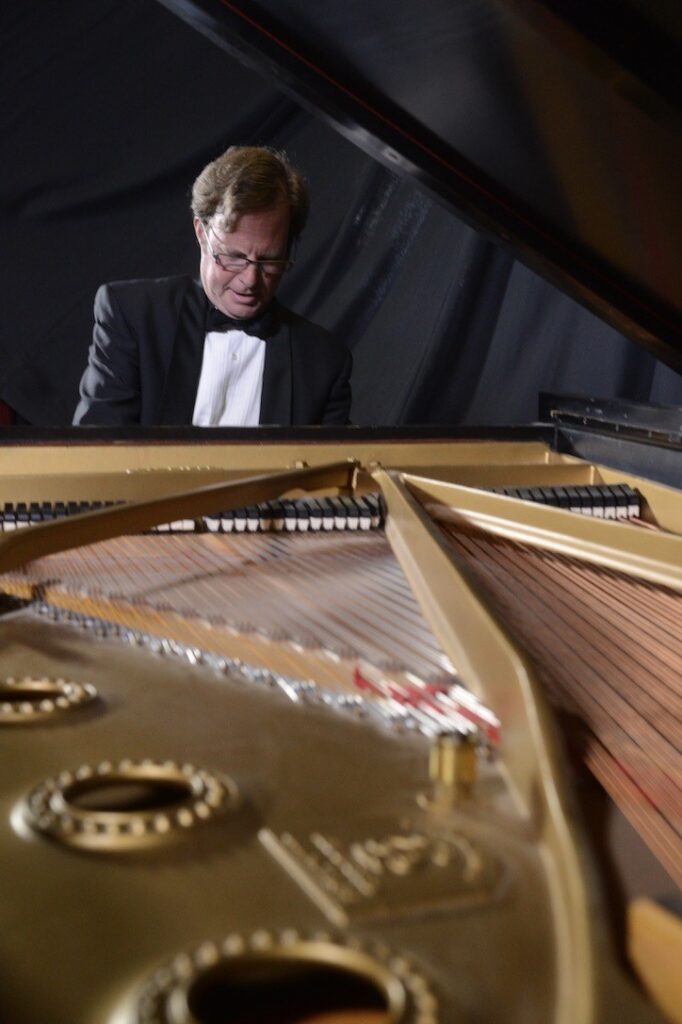 About the Artist:
Bryan Verhoye is a concert pianist who trained at the University of Southern California School of Music, the Aspen Music School, and the Peabody Conservatory. He has won first-prize awards from the International Piano Recording Competition and the Carmel Music Society, as well as multiple awards from the Musical Merit Foundation of San Diego. His performance in Carmel of Stravinsky's "Three Movements From Petrouchka" was broadcast on National Public Radio's syndicated Performance Today program.
Bryan has been featured numerous times with the San Diego Symphony in both classical and jazz settings, and is also an orchestral pianist with the orchestra. He has appeared annually since 2001 in the Carols By Candlelight concerts at the California Center for the Arts Escondido, alongside performers such as Kenny Loggins, America, Kim Carnes, Stephen Bishop, Collin Raye, Juice Newton, and the Little River Band.
Bryan appears frequently as a solo recitalist, accompanist, and chamber music performer in San Diego and throughout the West Coast. He has participated in the educational outreach programs with the La Jolla Music Society and the Mainly Mozart Festivals, has given pre-concert talks for La Jolla Music Society's piano recital series, and is an adjudicator for various piano competitions.
Along with being a published composer and arranger, Bryan is the accompanist for the San Diego Master Chorale, and Music Associate/Pianist at Point Loma Community Presbyterian Church. In addition to his life in music, Bryan delights in being husband to Shelly Marie and father to Molleigh Rae.