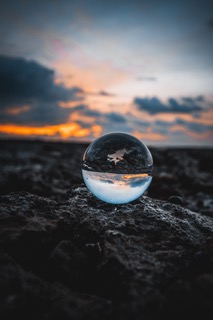 From St. Paul's Simpler Living Creation Care Ministry:
In the lead up to the upcoming 2023 UN Climate Conference in December, Archbishop Justin Welby shared these words:  "….From different corners of the world, the stories are – quite literally – flooding in of the consequences of the the abuse of our planet – consequences that are being borne by our brothers and sisters who have done the least to cause the problem. ….People of all faiths share [a] call of reverence for our world. But we also share the concern that we are not living up to that call.  Our actions must reflect our faith, and our faith must guide our actions." For the entire message click here.
And in her New Yorker "Control of Nature" article, "The Real Cost of Plundering the Planet's Resources," famous science writer Elizabeth Kolbert explains that we must be very careful not to compound the consequences of the climate crisis through further extraction of materials that power our consumption. How can we live simply and require less material goods? Click here for the article.
Prayer:
Bountiful God, you call us to labor with you in tending the earth: Where we lack love, open our hearts to the world; where we waste, give us discipline to conserve; where we neglect, awaken our minds and wills to insight and care. May we with all your creatures honor and serve you in all things, for you live and reign with Christ, Redeemer of all, and with your Holy Spirit, one God, now and for ever. Amen.
From TEC Liturgies in Honoring God in Creation