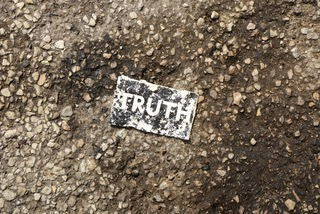 From Our Sacred Ground In Action (SGIA) Ministry
To build resolve to take action we first must open our ears and welcome the truth. Trinity Wall Street invites us to Discovery: Fall 2023 with some particularly good offerings to provide us with the truth we need to advocate for national reconciliation in the horrors of Indigenous Boarding Schools in addition to the ongoing mistreatment of the first people of this land.
Join Trinity's educational session "Freedom and Interpretation" and "The Episcopal Church and Indigenous Voices" for more clarity in preparation for both Indigenous Peoples Day, on October 9, and November's Native American Awareness month.
Meanwhile, in recognition of the September 30th National Day of Remembrance for U.S. Indian Boarding Schools, The Episcopal Church's Office of Governmental Affairs calls us to act in support of S.1723, which would establish a national Truth and Healing Commission with Indigenous representatives and experts and survivors subcommittee. Click Here to read more.
Prayer
Creator, you made all people of every land. It is our responsibility to give thanks and respect to those who first occupied this land we are upon. We give thanks to our Kumeyaay sisters and brothers, the first people of this land. We offer our respect to those ancestors who may be interred in this land. We are also thankful for the gifts of the People of the land. Creator let us be of Good Mind to reconcile the mistreatment of this land and to those who have been displaced. With thankful and respectful hearts we pray in Your name, Your son the Peacemaker and the Sacred Spirit. Amen.
(Adapted from liturgy prepared by All Saint's Church, Minneapolis, MN)