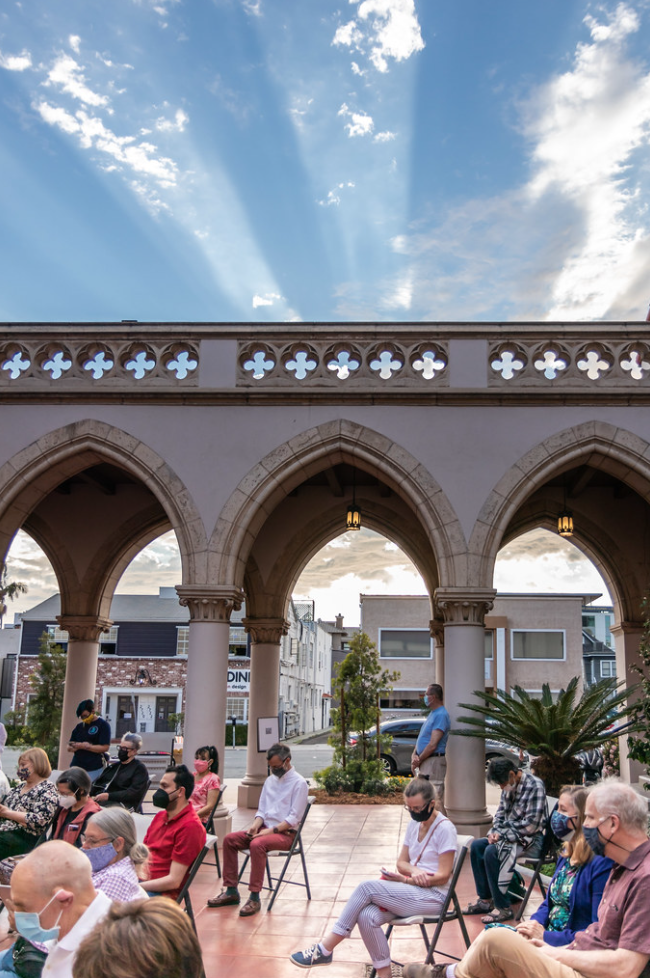 From our Simpler Living Creation Care ministry
Worship with us at this evening's Contemporary Service in the Courtyard at 6pm. As we near the end of Earth Month, this service will highlight our connection with Creation. For more information, contact Jen Jow at  jenjow7@gmail.com
And join us this week-end:
Friday, 10 am at the Cathedral: St Paul's will participate in EDSD Cleans Up, collecting trash around the Cathedral campus.  Buckets and grabbers will be available.  Bring gloves.
Saturday, 10 am On this final day of Earth Month, we will enjoy the EDSD-recommended A Day in Nature – at least an hour in nature! – on a bay walk on Shelter Island. 
From The Episcopal Public Policy Network Office of Government Relations:
Marginalized communities are more vulnerable to the effects of climate change. Additionally, as the COVID-19 pandemic has continued, it has exacerbated the effects of climate change and other disparities in these communities. While this problem cannot be solved by a single solution, providing investments to these communities will help them recover from COVID-19 and its related economic crisis, and the effects of climate change.Senator Markey (D-MA) and Representative Dingell (D-MI-12) introduced the Transform, Heal, and Renew by Investing in a Vibrant Economy, or THRIVE Act (S. 1525/H.R. 2919). This legislation addresses racial justice, unemployment, the COVID-19 pandemic, and climate change with a strong focus on equity.The Episcopal Church has been in support of addressing these concerns for years, and as Christians, we are called to help and protect the most vulnerable, including those who have been most affected by the COVID-19 pandemic and climate change. Urge your members of Congress to support the THRIVE Act!