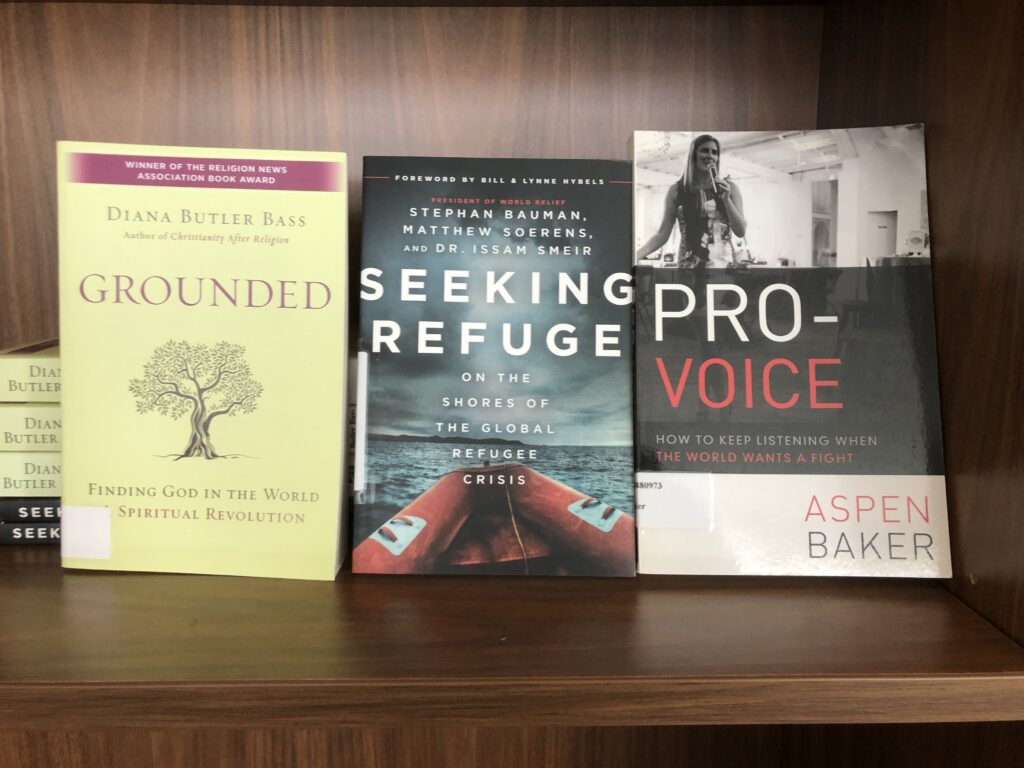 In the course of moving to our new space, we took the opportunity to carefully curate the contents of the cathedral library. The lending library is now located in the office suite on the second floor of 525 Olive and can be browsed any time the offices are open. Parishioner Tom Wilson has spent many hours organizing the new library and updating our electronic catalog to accurately reflect the collection.
You can find the catalog at librarycat.org (Click Here)
We have multiple copies of a number of books, making them ideal for a small group book study. If you see a title that appeals to you, please feel free to invite people to check them out and join you in a study group. Here's a list:
Diana Butler Bass Grounded: Finding God in the World, a Spiritual Revolution (4 copies)
Bauman, Soerens, & Smeir Seeking Refuge: On the Shores of the Global Refugee Crisis (3 copies)
Aspen Baker Pro-Voice: How to Keep Listening when the World Wants a Fight (7 copies)
Howard Thurman Jesus and the Disinherited (16 copies)
Mark Allan Powell Introducing the New Testament (4 copies)
John J Collins A Short Introduction to the Hebrew Bible (second and third editions) (7 copies)
Thomas Keating Open Mind, Open Heart: the Contemplative Dimension of the Gospel (15 copies)
Greg Pennoyer & Gregory Wolfe, Eds God With Us: Rediscovering the Meaning of Christmas (3 copies)
Some of these books are required texts for Education for Ministry: EfM students are also welcome to check them out for a semester.