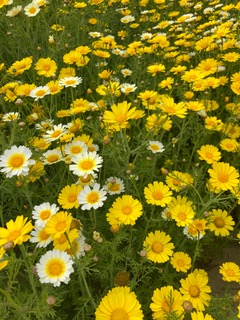 From Simpler Living Creation Care Ministry
There are so many wonderful resources to educate, inform, and energize us! Here are three:
1. From the League of Conservation Voters, we are reminded that much of our labor in God's vineyard is intersectional.  As we continue to celebrate Asian American and Pacific Islander month, they direct us to an insightful article, How Asian-Pacific Islanders Shaped Environmental Activism.
2. On Saturday, May 27, 1-3 pm in Buena Vista Park in Vista, join Rev. Brian Petersen on another of his Chaparral Chapel series (click for details). (Click here to learn more about a recent offering.) Rev Brian is a certified Chaparral Naturalist, and will guide participants through an Earth Examen to engage our senses in deepening a connection with nature. For more information: curate@stbartschurch.org. To carpool, email Diane: dianelopezhughes@me.com.
3. Here are Green America's 10 Habits for Highly Sustainable People (Click Here)
Prayer: Gracious God, we thank you for your wondrous creation. May we learn from others and from nature so that we may grow in understanding your love for us and our world.  May we seek to serve you with deeper intention in caring for creation. We ask in the name of your son, Jesus, and the Holy Spirit. Amen