Hello St. Paul's,
Last Sunday was the first Sunday of Advent, the first season of the church year, as we once again begin the cycle that takes us through the life and death and resurrection of Jesus, through Pentecost, with the second half of the year focusing on the teachings of Jesus.
You've probably noticed that we color-code our year, with each season marked by a particular color. In addition to the colors, the vestments themselves are a clue to the different leadership roles people take in the service. Some time ago our wonderful cathedral photographer Susan Forsburg put together a "Field Guide to the Processional" for our blog, with detailed information about each type of vestment. I'm not going to duplicate that effort, which is still totally relevant and available online, but here's a brief summary, using Susan's photos, to introduce you to some of our Anglican sartorial splendor.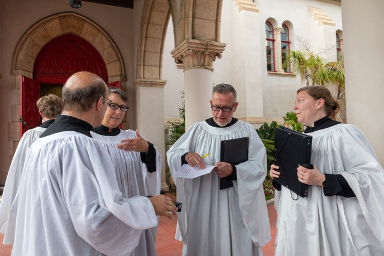 ---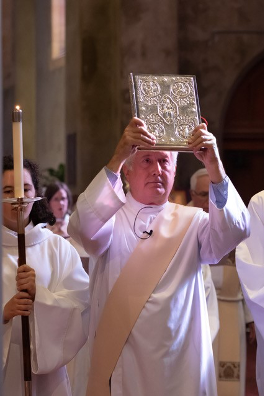 ---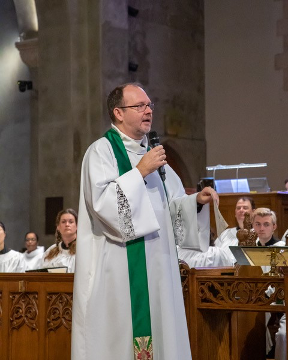 ---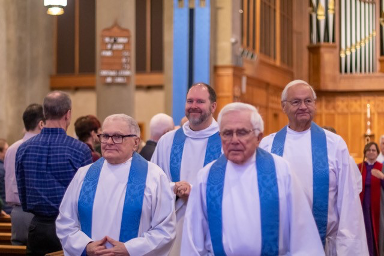 ---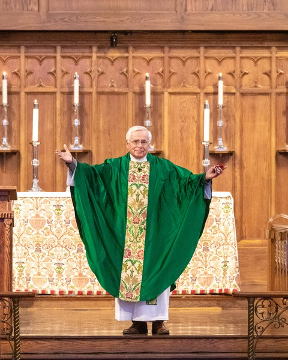 ---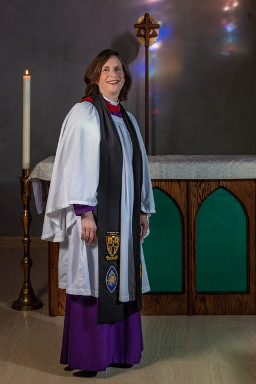 ---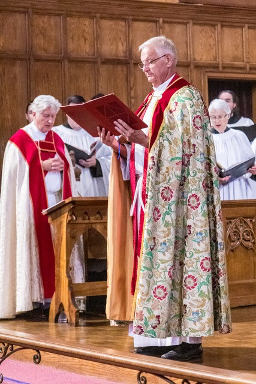 ---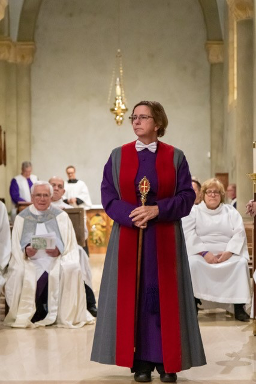 ---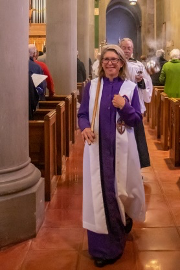 ---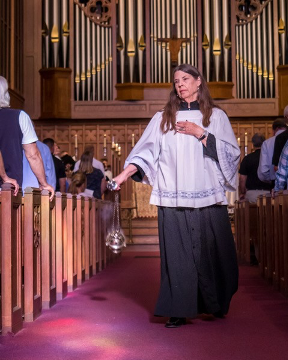 ---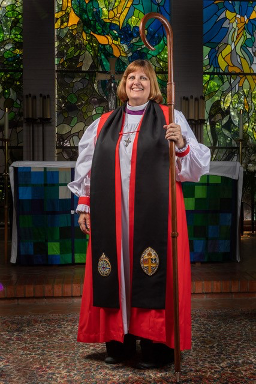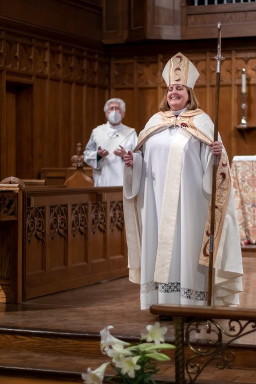 ---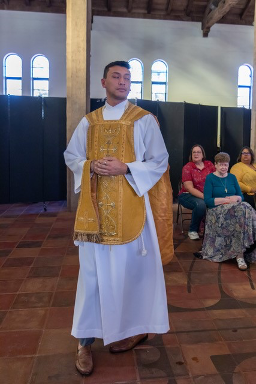 ---
So there you have it, a quick summary of the major vestments worn in our liturgies. For more detail, you can go to stpaulcathedral.org/field-guide-to-processional/; or if you want to see more of our unique vestments look in the cathedral's Flickr account for the liturgical fashion show from October 2019.
See you on Sunday!
Your sister in Christ,
Penny