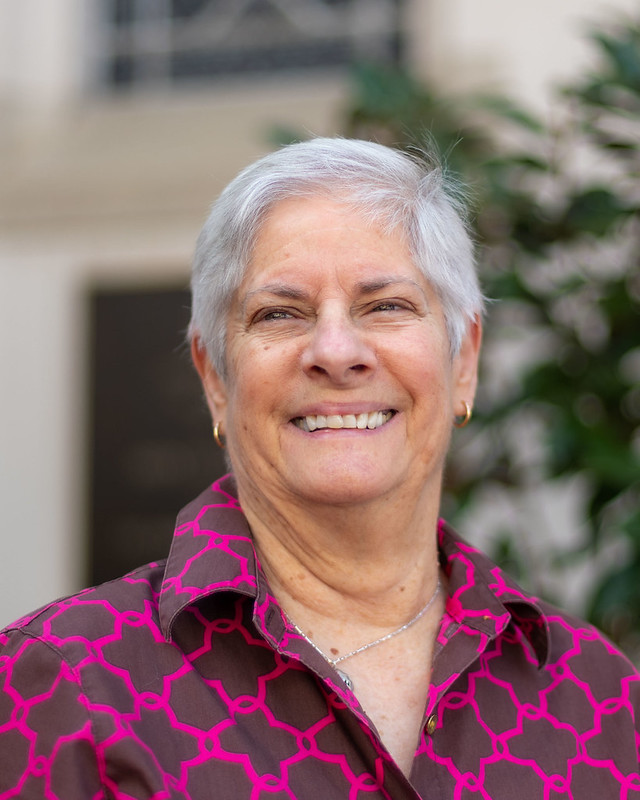 Dear Members and Friends of St. Paul's Cathedral:
Once again, our recent "Homecoming" Ministry Fair spoke to the generosity of our members at the Cathedral to Love Christ, Serve Others, and Welcome All. We are truly blessed with a congregation inspired by the Holy Spirit to care deeply for one another, those in need, the good earth, and our neighbors. However, would you like to do more? We are inviting Cathedral members to be candidates for Chapter in 2024. You may nominate yourself or another within our congregation.
There are times when we are each called by God to do more. Recently I spoke with one of our members involved with Episcopal Community Services who also serves as a Sunday morning usher at the Cathedral. When I thanked him for serving and asked if he would like to be a candidate for Chapter, he enthusiastically replied yes; that he had been considering how to be more involved at St. Paul's in a leadership capacity.
Chapter is the Cathedral's governing board of directors, and each year the congregation elects four individuals to serve three-year terms. For 2024, we have an additional one-year position to fill. Chapter supports the mission and ministry of our clergy, our congregation, and the community, and serves a critical role in the daily life of the Cathedral. We are now accepting nominations for Chapter positions (term 2024-2027), to be elected at our Annual Meeting on January 28. Please feel free to submit nominations until November 3, 2023.
Following are the Criteria for Serving on Chapter:
At-large elected Chapter members serve a three-year term beginning and ending at the Annual Parish Meeting, with the terms staggered so that each year one-third of the members are replaced;
Chapter meetings are currently held on the first Tuesday of each month, usually via Zoom, at 5:30 PM. Chapter members are also expected to attend an annual Chapter retreat, usually held in February;
Eligibility requirements for Chapter service, as outlined by the Cathedral By-Laws, are as follows: 

At least 18 years old; and, not an employee of the Cathedral, or closely related to continuing Chapter members;

Has been a regular pledging contributor of record to the Cathedral prior to vote;

Regularly attends worship;

New Chapter members are nominated based on several factors, including their perceived strengths in one or more areas of service or expertise.
Candidates for Chapter should be persons of prayer, with a passion for the mission and ministry of St. Paul's Cathedral. Members can nominate themselves or another member of the Cathedral who meets the above criteria. You have my heartfelt appreciation for your consideration of this invitation.
If you are interested in nominating yourself or someone else, please email Dean Penny (bridgesp@stpaulcathedral.org) or myself (noeday@aol.com). 
Blessings,
Darien DeLorenzo
Chapter Member,  Dean's Warden, and Chair of the Chapter Nominating Committee