In anticipation of our 4th annual Trunk or Treat celebration, we thought it would be appropiate to review the benefits of trunk or treats. A trunk or treat event involves decorating car trunks and inviting the neighborhood to "trick or treat" from car to car. This year, we will have extra games,  live entertainment, contests for best costume, pet costume, and trunk (with celebrity judges), and TRUNKLOADS of candy. Save the event to your calendar by clicking here.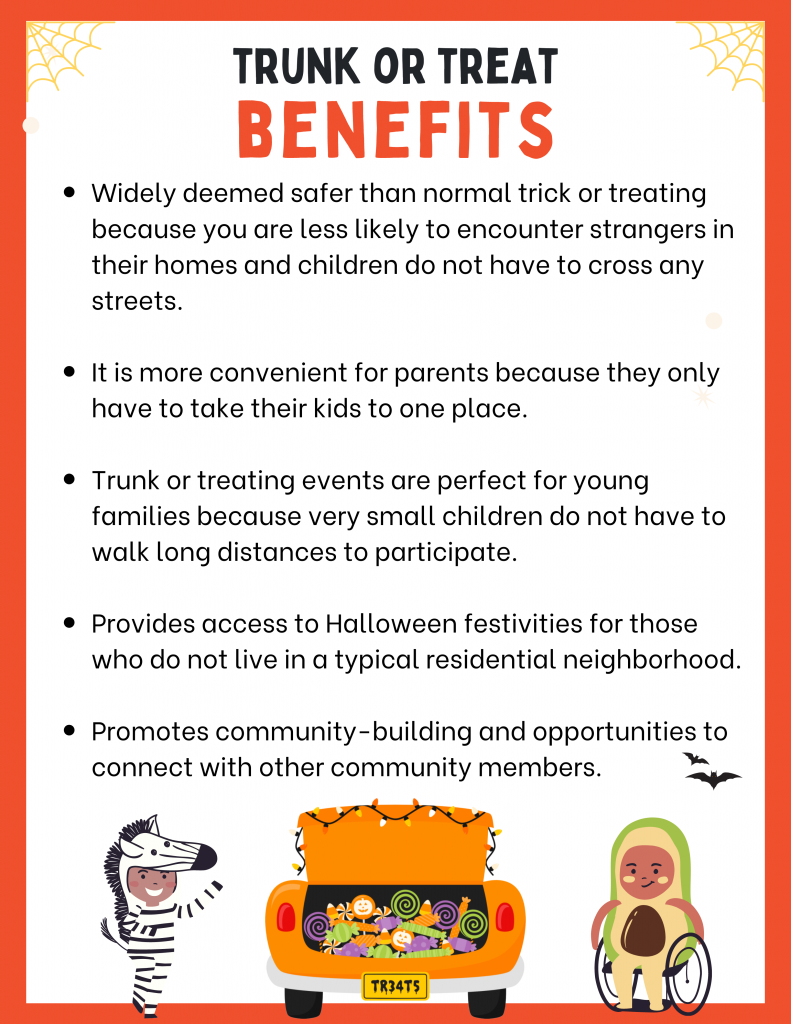 That Being Said…
We need your help to make this event happen! If you would like to decorate a trunk, greet participants, or host a game,
please sign up here
. We would also just love to have you join in on the Halloween fun! 
Questions about Trunk or Treat or volunteering? Contact Maya Little-Saña little-sanam@stpaulcathedral.org
mailto:little-sanam@stpaulcathedral.org