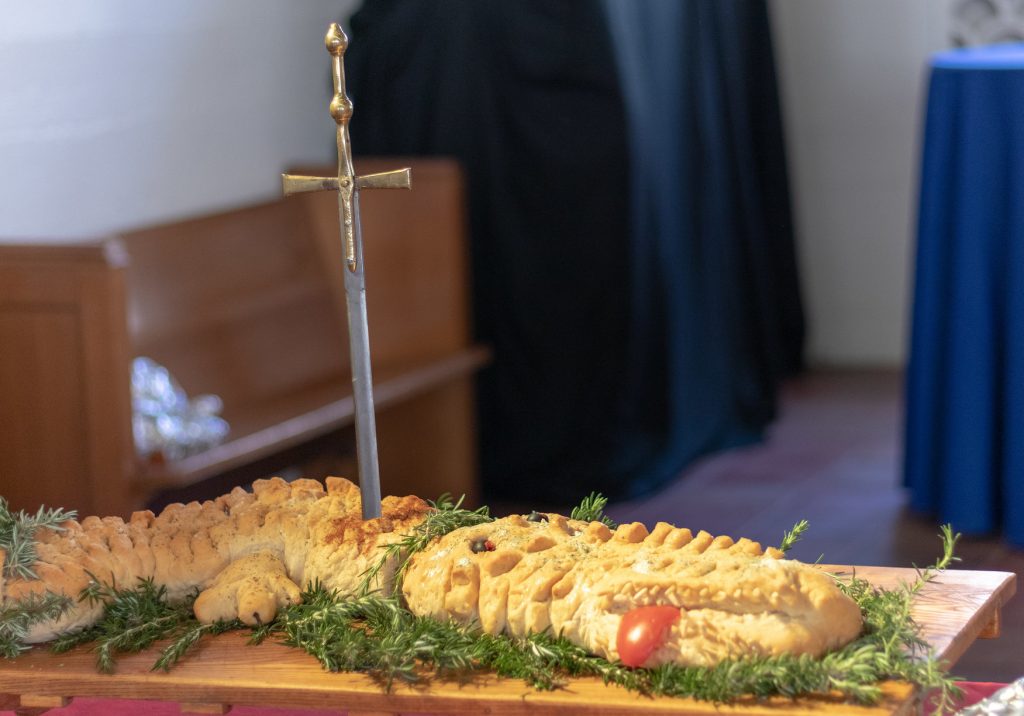 Tea time will be Sunday, May 2, 6 pm, Via Zoom (Right after the Evensong)
Get out your fancy hats, tea sets and start baking bread because St. George's day is right around the corner! Join us for a reception on Zoom after the Evensong service where we will have a contest for best hat (male and female), best table setting and best dragon bread. Click Here for the Dragon Bread Recipe
We've made arrangements with Shakespeare's Corner Shoppe for a St. George's Day goodies box you can pre-order for $10; it will contain two sausage rolls, a cucumber and mint tea sandwich, Waldorf chicken tea sandwich, a scone with jam and crème, and a shortbread biscuit (Gluten free / vegetarian options available upon request). 
Call in by Tuesday April 27 and ask for the "St. Paul's Special Box". Phone #: (619) 683-2748Shakespeare's Corner Shoppe address: 3719 India St, San Diego, CA 92103