Keep an eye on the thermometer as pledges come in.  The thermometer will be updated weekly.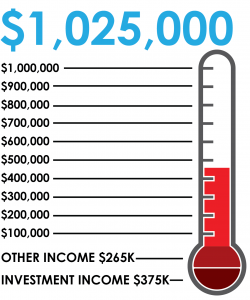 Rising Together Virtual Events
"The light shines in the darkness and the darkness has not overcome it." John 1:5
We are rising together at St. Paul's Cathedral—committed to faith that God's generous love brings new life.
As we embark on our annual pledge campaign, Rising Together, for 2021, please take a look at our pledge brochure, and consider your commitment to rise together with St. Paul's in the coming year.
We will gather in two events this campaign season to have fun and reflect on how God has moved in our community this past year.  Please consider attending one of these two events.  By attending one of the two events below you will receive a mystery box full of goodies!:
The campaign ends on November 22 at our Ingathering celebration, when we will gather to celebrate God's work among us, and look forward to the coming year together! 
You can make your pledge below at anytime. 
2021 Rising Together Pledge
In praise and thanksgiving for the many blessings of our lives, and for the mission and ministry of God's church, I/we pledge for 2021 the following amount over the selected time period.