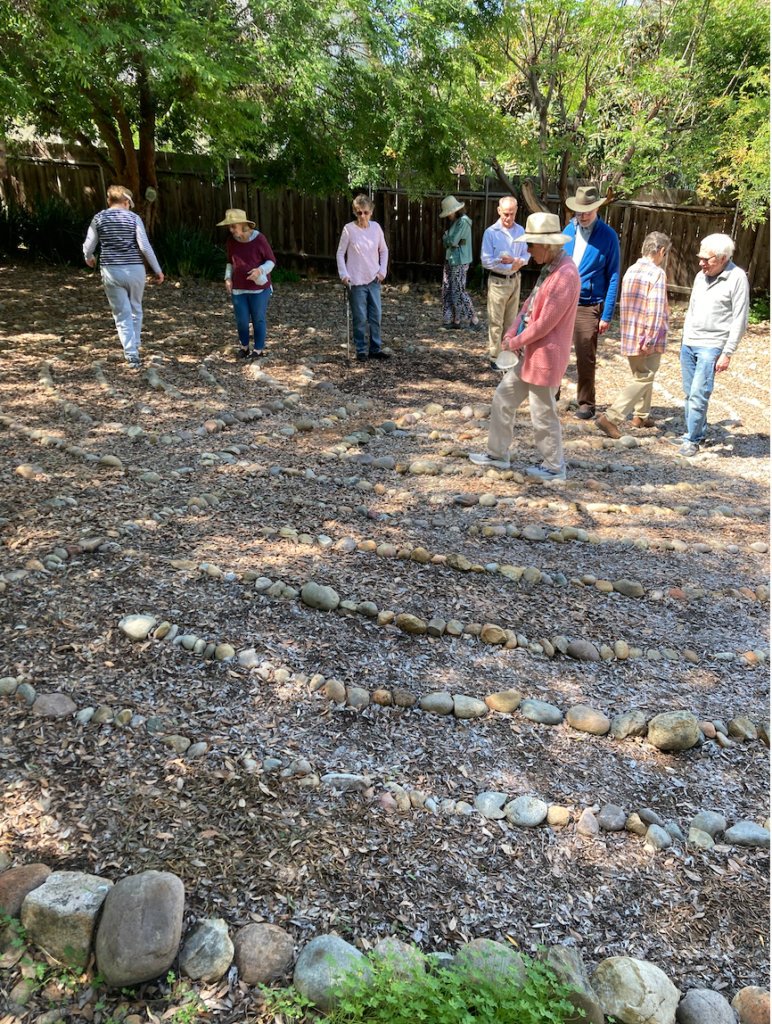 From our Simpler Living Creation Care Ministry:
In a prequel to Earth Month and leading up to Creation Care Sunday, our Simpler Living Ministry held an annual Garden Retreat on Saturday morning, March 26.  Those attending – members of the Cathedral, St. Mark's, and Mission Hills UCC – found that you cannot walk Cindy Schuricht's lovely garden labyrinth without becoming a tree hugger, as one tree insinuates itself into the seeker's path so that you have to hold on for balance.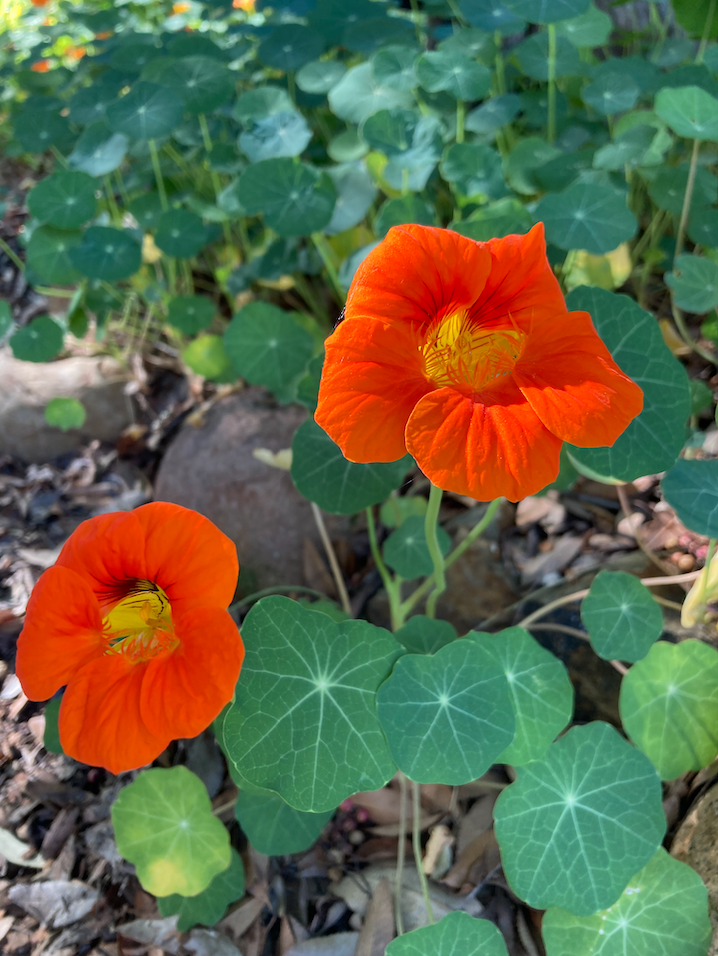 From Cindy Schuricht: Saturday's garden retreat was a reminder of God's abundance. It was an abundance of work (but that's my happy place and was shared with three others) to get the yard as ready as possible by tending to what we've planted. But Spring is when God gets carried away with an abundance of what I call free-range and feral flowers who go wherever they choose and make some paths impassable. From the opening morning prayer to the end, we also experienced an abundance of fellowship, conversations with nature—flora and human fauna, and faith flowed back and swirled all around  . . . and scones appeared on the kitchen counter.
For information on Simpler living click here