Your four newest chapter members!
Robinson Cross recipients: 
Re-elected:
Chancellor Andrew Brooks
Vice-Chancellor Jerry Coughlan
Treasurer Betsey Monsell
Clerk Joyce Vogel
Reappointed as Dean's Warden: Donna Perdue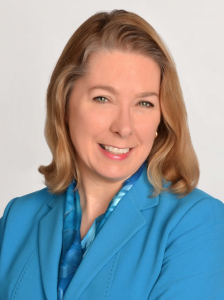 Elected as People's Warden: Justin Lewis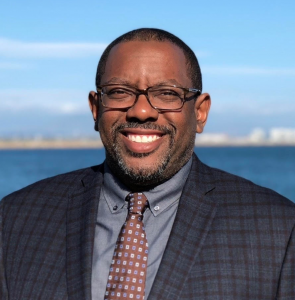 The report packet tells you all about 2020 – many new things, amazing witness to our ability to pivot, reinvent, and flourish under very different circumstances.  I want to offer a special thank you to our Circles of Love leaders and callers, who did crucial ministry to hold us together and who are now winding up that formal ministry. The positive effects of that effort will be felt for years to come.  Read More
Pre-meeting content below
Dear St. Paul's family,
One of the many consequences of the pandemic is the need to be able to conduct our annual parish meeting and Chapter election without meeting in person. As it happens, our bylaws specifically prohibit virtual meetings and absentee balloting. Fortunately, our diocesan leaders were on top of things, and at the Diocesan Convention in November we approved a temporary measure that would allow parishes to make changes to their bylaws for the duration of the "Extraordinary circumstances" that the Bishop initiated last March and that continue. Chapter has approved several temporary changes that will apply for this year's meeting: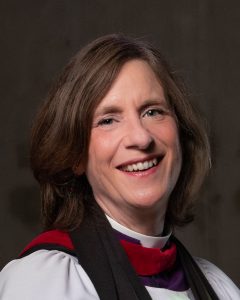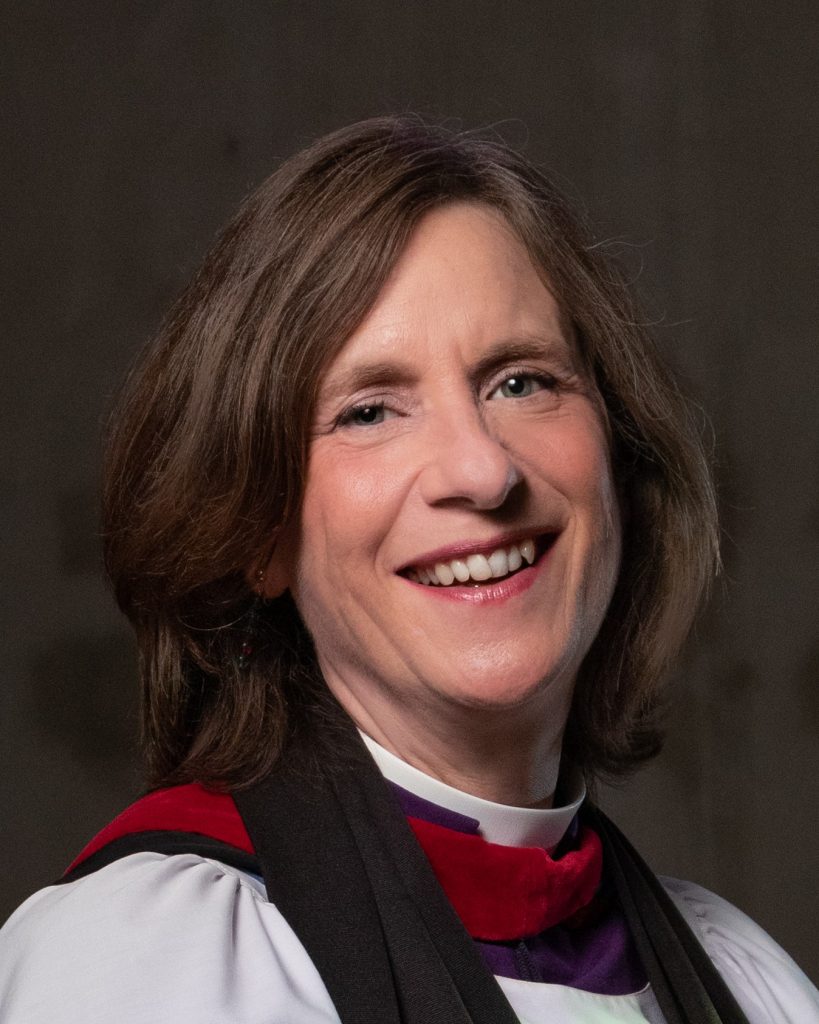 The requirement that only those who have received Communion three times in the last year can vote has been changed to include "those who would regularly have received Communion if not prevented by the pandemic";
Voting may take place via USPS mail;
The prohibition on electronic communication and absentee voting has been lifted;
The Quorum for attendance at the Zoom annual meeting has been reduced to 50;
In the event of a tie we have a provision for "drawing straws" (virtually) to determine an outcome, as multiple ballots and nominations from the floor are not practical.
Here's how the process will work this year:
Ballot packets were mailed to all presumed eligible voters on January 4. Below you will find all the information about our six candidates. Please vote for no more than four and return your ballot in the enclosed envelope by January 18.
Your ballot will be counted whether or not you attend the Zoom meeting on January 24.
Your ballot is numbered, but we do not have a list of who received which ballot number.
The bylaws restrict voting privileges to the following persons:
Age 16 or older; and
Has been baptized with water and in the name of the Trinity; and
made a pledge to St. Paul's general fund on or before June 28, 2020 (ie 210 days before the annual meeting), and has made a good faith effort to make regular payments on the pledge; and
has received Communion at least 3 times since January 2020, or would have received Communion regularly if not prevented by the pandemic.
We are depending on the honor system, for you to discern if you are eligible to vote. If someone in your household should have received this packet but didn't, please email Kathleen Burgess right away to have a packet sent.
The forum on January 10 at 9 a.m. will feature our six Chapter candidates, and the forum on January 17 will outline the 2021 parish budget.
Thank you for your patience with yet another pandemic-induced change!
Your sister in Christ,
Penny Bridges
Please vote for no more than four candidates.  The button below has additional information about each candidate such as questions answered and full descriptions.  Our Forum on Sunday January 10 allowed us to get to know our candidates even better as they all answered several questions live.  You can see the recording on our Youtube channel.  
My wife, Beverly and I moved (from San Francisco) to San Diego in August 2017. After our move, we decided to begin attending SPC and quickly found a new church home where we were warmly and effusively welcomed, encouraged to become members, and invited to serve several different ministries. My activities have included: monthly ushering for Sunday 10:30 service; co-chair of the LGBTQ Community Life (formerly Integrity) group; host for summer community gatherings; assisting with SPC participation at the Pride Parade (sponsored the trolley); table captain at 100th Anniversary Gala; attend/volunteer Women Together meetings; being a delegate for the Diocesan Convention; provided support for St Paul's Senior Housing & trees in Balboa Park.  Recently I have joined the SPC Marketing Task Force. The experience I bring includes service on vestries and search committees, and 56 years in the business community. I currently own and operate a company specializing in healthcare marketing and sales, offering healthcare organizations nationwide strategic solutions and guidance related to their community outreach initiatives.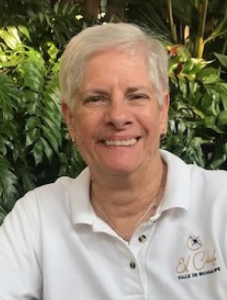 My husband, Sergio, and I have 4 grown children. Our youngest, Betsy, attends with us. Prior to moving to San Diego, I was on the Council of the church that we attended in Guadalajara, Mexico for 15 years. I have also been on the Board of the Junior League of Guadalajara, and I am currently Vice President of the Electra Home Owners Association. I am on the Steering Committee of Women Together at St. Paul's, and I volunteered as a physician with the medical team of Vida Joven. I hope that my relevant experience and commitment to the Christian mission of St. Paul's Cathedral will allow me serve on the Chapter.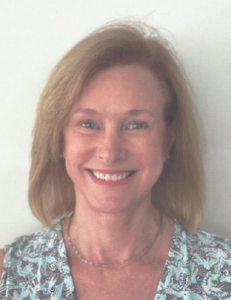 I would like to take this opportunity to thank you for allowing me to serve you for the past three years.  It was an amazing experience to start this journey as a member of the Saint Paul Chapter and be able to help others with humility.  I would like to apply, once again, to be a member of the Saint Paul Chapter. With my previous experience as a member of this chapter I truly understand the position's importance and also what it takes, both mentally and spiritually, to support my fellow parishioners. This is something that makes me feel very spiritually fulfilled and that has an enormous impact in my life. In case I am not selected, I will keep on seeking ways to help my Saint Paul community in any way I can.   For all the time that I have served, I have received more blessings than those that I was expecting to give. I have found my peace and my call to God by being part of the chapter.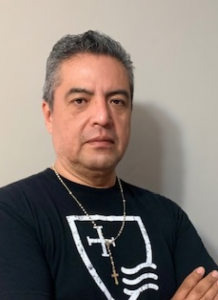 I have been involved in the Cathedral's Latino Congregation assisting as Usher, Sacristy, and Lecturer; sometimes I preach the sermon, and I am a Co-host for Sacred Ground. I have been involved in Showers of Blessings. Sharing the message of Christ is essential so I talk to my friends about the Cathedral welcoming all; the Cathedral accepts every person regardless of color, sexual orientation or language. I have a bachelor's degree in accounting from Mexico and a Masters degree in Spanish from San Diego State University. I currently work in HR. I would like to contribute and share my expertise or insights, especially on accounting related issues. I am also bringing leadership skills that I have acquired through my professional career and leader of the Misa congregation. I am ready to work on a team bringing my previous experiences whether personal, spiritual or professional. I am prepared, willing and able to engage in this critical and important aspect of the Church.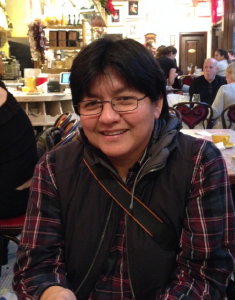 Raised as a Roman Catholic, I took classes at Grace Cathedral in San Francisco and listened to the words "there is always a place for you" and I was hooked! When I moved to San Diego, friends said you must go to St. Paul's, so on my first weekend, that's where I was on Sunday morning. So welcoming! I had very quickly found my spiritual home. Professionally, I am an executive advisor for the Alzheimer's Association, Central and Southern CA. At St. Paul's I am a leader for Circles of Love, the Stewardship Committee, Stephen Ministry, participated in Waking Up White and Sacred Ground. I have trained as a volunteer chaplain at St. Paul's Senior Services. I have a commitment to spreading the good news of St. Paul's Cathedral, and the skills to impact our community in positive ways. I am ready to serve with humility, a tested sense of humor, and a great deal of passion.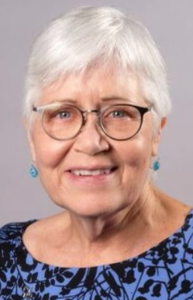 A lifelong Anglican, in 2014, after retiring from the Navy, I began actively looking for a Church.  The first time I walked through the doors of this beautiful Cathedral I felt like I had come home. I chose the Docent ministry, then Fair Trade and the Alternative Expo, FOMO ministry, Acolyte ministry, Chalice Bearers, and finally the Altar Guild. Each additional ministry made me feel like I was becoming an integral member of the Cathedral. Becoming a Chapter member would be an honor for me. As a Chapter member I bring professional and interpersonal skills, enthusiasm, and energy in meeting the church's mission and vision.  Also, as a member I can use my voice, time, and talent to better serve the people of this Cathedral and the community.  Most of all, the Cathedral is my church home, my emotional and spiritual support, the people are my family whom I love serving.