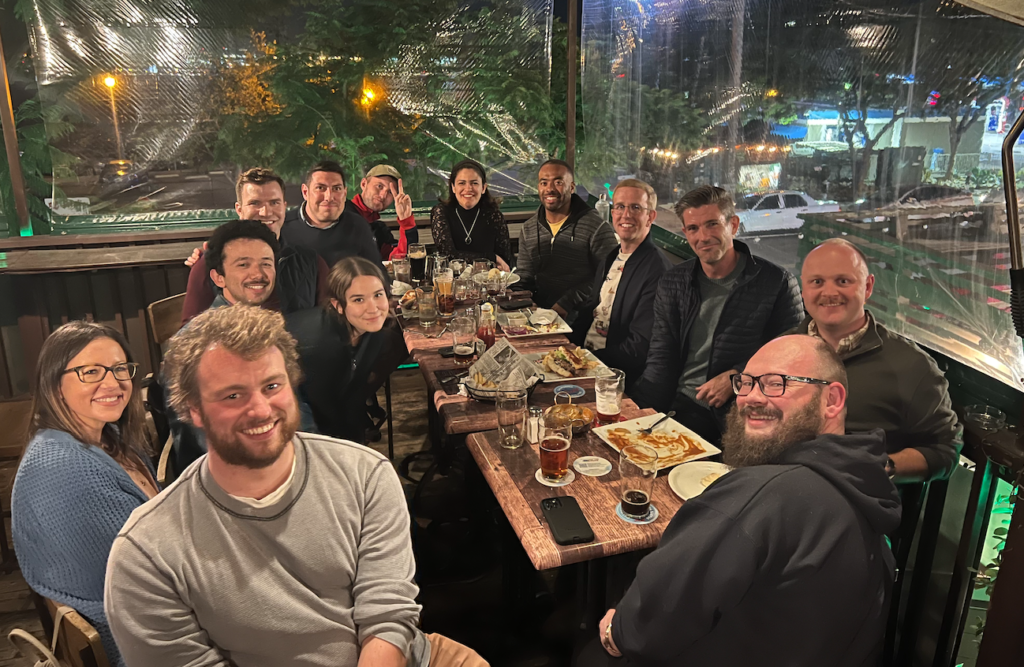 As a reminder, once a month throughout the Year of Service, one of our ministries will host coffee hour, where you can get to know their members face to face. We hope this ignites a curiosity for the ways we can serve through St. Paul's Cathedral to the betterment of our community, neighborhood, and city. This week's highlighted ministry is our Young Adult / Millennial – Gen-Z Meetup Group.
St. Paul's Millennial & Gen-Z meetup group is a welcoming and inclusive weekly gathering of young adults, united in our desire to grow and develop as Christians through the milestones of our 20s and 30s. The group offers a unique balance of social fellowship with some light spiritual formation, usually loosely organized around a topic or theme. Sometimes the topics are contemporary issues, while other times we grapple with age-old questions of faith. We have a variety of spiritual backgrounds—some are new to the Episcopal Church, while others have been worshipping at St. Paul's for years. We also come from a variety of backgrounds—some of us are married, some of us have children, while some of us are single and new to San Diego. It truly is a diverse group of people on a spiritual journey. Through our meetups, we get to know each other better, and by exploring different topics each week in a casual and open-minded atmosphere, we get to know ourselves better.
What inspired this ministry/what are the people hungry for?
It's never been easy to make friends as an adult, and this group was born out of a recognition that we still need in-person connections with others who seek greater meaning in life while having a good time.
What's life-giving or joyful about it/how it serves participants?
It's so valuable to connect with others who are in the same stage of life, and this group really fosters a sense of community and belonging. For many of us, this is a time when we are growing professionally, starting a serious relationship, growing a family, or just settling into the next chapter of our lives. It's inspiring to connect with others about ways to live the Gospel in our hectic lives, and particularly the unique ways we experience our faith through the ups and downs of young adulthood.
What it looks like at an average meetup?
The group meets Wednesday nights at 7:30 P.M. Locations vary and we try to explore different spots around San Diego to keep things fresh and exciting. Some weeks, we might gather at a coffee shop, wine bar, or microbrewery. Other weeks, we might have a casual potluck at someone's apartment. We communicate through a group-chat on WhatsApp.
Contact Sterling (sterling.a.winchester@gmail.com) or Antonia (antoniafranco29@gmail.com) if you would like more information or would like to be added to the group-chat.