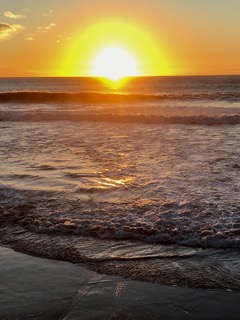 Essential news from the Episcopal Church USA:
For the first time, the leaders of the Roman Catholic Church, the Eastern Orthodox Church and the Anglican Communion have jointly warned of the urgency of environmental sustainability, its impact on poverty, and the importance of global cooperation. Click Here to read more
By now many of us have followed some of the news on the Democrats' Reconciliation Bill that includes most of President Biden's ambitious climate plan and that will be passed or rejected in the next few weeks. Paul Krugman wrote a fine column on it, Click Here.
Without the support of all Senate Democrats this bill will most likely fail so now is the time to make sure that our Senators know how much we need this bill. You can find talking points and how to call at call4climate.com (phone calls are much more effective lobbying tools than online petitions so please do take a moment to call). If you want to read more about the details Click Here.
Together our voices are crucial in facing this climate emergency!