Save the date:  July 12, 7pm

Metropolitan Community Church Founder, the Reverend Troy Perry to keynote this year's Light Up The Cathedral- An Interfaith PRIDE Celebration!
St. Paul's Episcopal Cathedral and San Diego Pride will celebrate the history of Pride in San Diego on July 12th at the "Light Up The Cathedral Interfaith PRIDE Celebration! In a show of solidarity and to highlight the history of the connection between the LGBT Community and the role played by affirming faith based organizations in the 1974 LGBT protest, Metropolitan Community Church, Dignity and The Imperial Court de San Diego will be honored. To highlight the faith connection the Rev. Troy Perry, Founder of Metropolitan Community Church and internationally acclaimed Human rights activist will be our keynote speaker!
Rev Troy Perry, Founder of
Metropolitan Community Churches and Gay Rights Activist
In 1974, when homosexuality was still a criminal offense, three local LGBT activists, Nicole Murray Ramirez a drag queen, Tom Homann, a civil rights attorney and Jess Jessop, a Vietnam war vet and peace activist who would later found The LGBT Center, went to the local police department seeking a permit to hold an LGBT Pride March in the streets of downtown San Diego to commemorate the 1969 Stonewall riots and make a public demonstration for civil rights and equality for LGBT people. The sergeant at the desk refused their request and told them " there will never be a homosexual event in San Diego." That sergeant's comments were the spark that lit the fire of an organized March on the sidewalks of downtown San Diego to City Hall and set the stage for what would become San Diego Pride.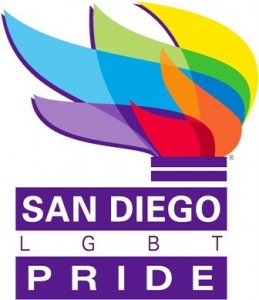 There were only 3 organizations holding public meetings at the time because of the law. As a result of the connection and partnership that developed between these three activists, the San Diego community found safe affirming meeting spaces to organize more than 200 people to a Sidewalk March through downtown In protest to demonstrate and acknowledge the existence and civil rights of the San Diego LGBT Community at City Hall, many with paper bags over their heads to hide their identity for fear of arrest. The following year 1975 a permit for a parade was issued and today San Diego Pride is the largest one day event in our City!
Please join us and The Gay Men's Chorus, numerous faith leaders, dignitaries and community personalities as we recognize Rev Troy Perry of MCC, Fr. Don Greene of Dignity and Nicole Murray Ramirez of the Imperial Court de San Diego and present them with the Light of Pride honor and Light up the Cathedral for Pride!