Please note: This site is currently under construction. If links do not work, please contact Maya Little-Saña with any inquiries related to their content at little-sanam@stpaulcathedral.org

Our Mission
As the Church, we are called to minister to and nurture the spiritual, emotional, and developmental needs of our children, youth, and families. Through our weekly faith formation groups, at-home resources, inclusive worship, and multigenerational emphasis, we hope to empower them to receive and respond to the liberating, life-giving love of Christ; in themselves, their communities, and the world.
Sunday Mornings: What to Expect
Learn more about the Prayground, Sunday Formation Groups, and Worship at St. Paul's.
Opportunities to Serve
Browse current opportunities to serve our children, youth, and families, including opportunities for children themselves.
Infant/Toddler Playgroup  (Ages 0-3 & Caregivers)
Sundays in the Great Hall, 11:45-12:15 pm 
Effective January 12th, 2022: Due to the surge of COVID cases and the vulnerability of this age group, our Infant/Toddler Playgroup will not meet for the next several months. 
Using sensory play activities, our youngest parishioners and their caregivers explore different Bible stories or topics each week. This brief and enriching, this program is a great opportunity for parents and caregivers to connect with each other, their children, and their faith.
Middle School Youth Group (Grades 6-8)
Wednesdays, 5:00-6:00 pm, Christ Church Coronado (919 C Avenue, Coronado)
We strive to create a safe space for youth to explore scripture and ask questions. Each week, middle schoolers can expect enriching conversation, games, snacks, laughter, and the deep connection that comes from being fully ourselves. We meet on the campus of Christ Church Coronado, our partners in youth ministry.  
                    Kids Crew                        (Grades Pre-K to 5th)
Sundays in the Family Ministry Room (3rd Floor), 11:45-12:30 
Emphasizing curiosity and wonder and rooted in the rhythm of the liturgical year, children explore stories from the Bible and matters of faith through a curated array of activity stations suited for all types of learners. Parents are always welcome to join us as we explore and grow in faith together.
High School Youth Group (Grades 9-12)
Wednesdays, 6:30-7:30 pm, Christ Church Coronado (919 C Avenue, Coronado)
Aligning with our church's mission to love Christ, serve others, and welcome all, we strive to create a safe, inclusive, and engaging community where youth will know that they are never alone. We meet weekly on the campus of Christ Church Coronado, our partners in youth ministry.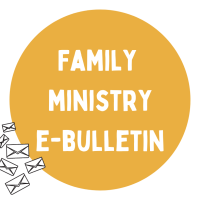 Subscribe to our Family Ministry email list for weekly announcements and faith formation resources.  
Meet Our Family Minister, Maya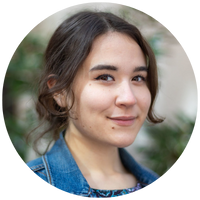 Maya Little-Saña first began attending St. Paul's in 2014 as a member of the youth group and has been on staff since August 2017. She currently attends San Diego State University and will graduate in 2022 as a Religious Studies Major and Social Work Minor. She is passionate about intergenerational ministry and is curious about ways we can promote lifelong discipleship in the church. In her free time, she loves film photography, riding her bicycle, and engaging with social justice issues.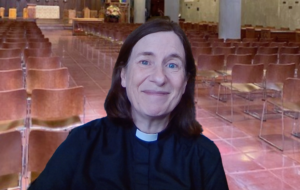 Hello St Paul's, Anyone who attends an Episcopal Sunday service more than once or twice knows that we have a certain structure to our worship services. The Book of Common Prayer is a great treasure, not least because it provides this structure, so that clergy don't have to invent the service from whole cloth each
Read More »