Below is a list of St. Paul's annual celebrations.  All are welcome to attend!  To see which events are coming up see our Calendar page.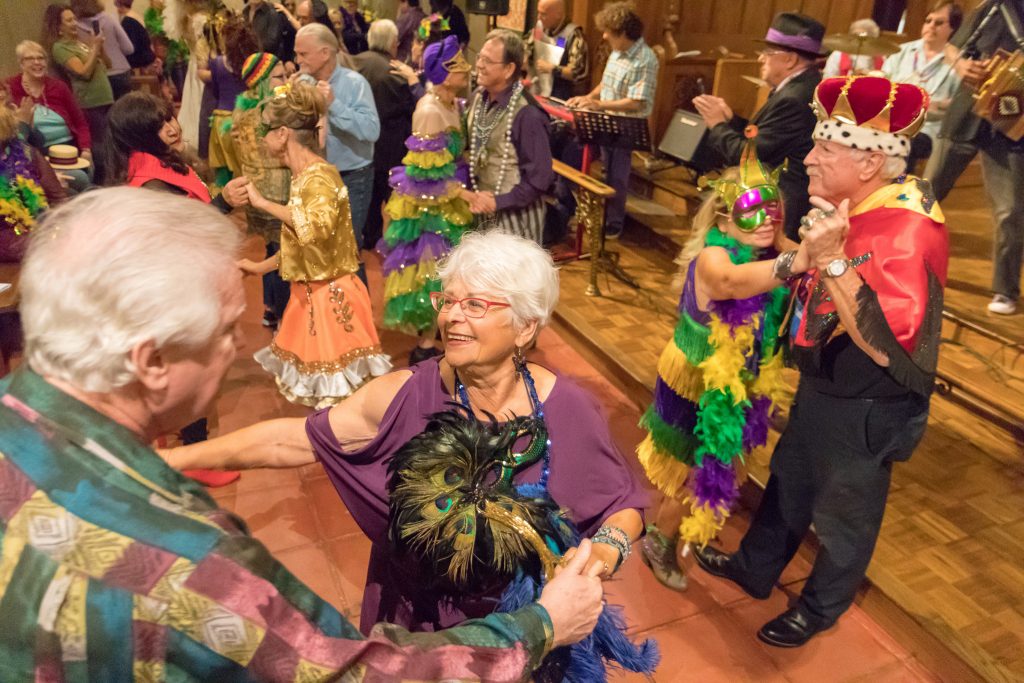 Each year on Shrove Tuesday, the day before the holy season of Lent begins, the cathedral celebrates this traditional feast day.  Not your typical mass!  Enjoy dancing down the aisles, beads flying through the air, and live zydeco/Cajun music.  Usually followed by a reception in the Great Hall.
Ash Wednesday marks the first day of Lent, a season of preparation and reflection for Christians.  Ash Wednesday includes the ritual of ashes, imposed on the foreheads of believers as they come forward to begin their Lenten journey.  Each year, the cathedral sends teams out onto the streets of San Diego to take "Ashes to Go" to those who are unable to attend services.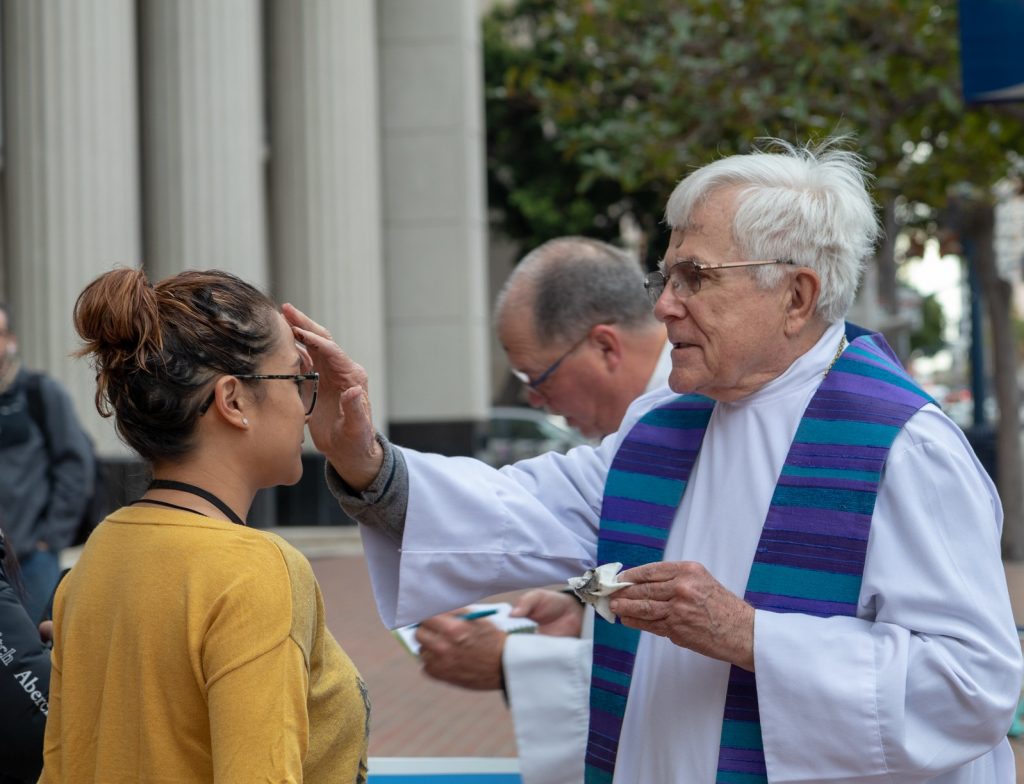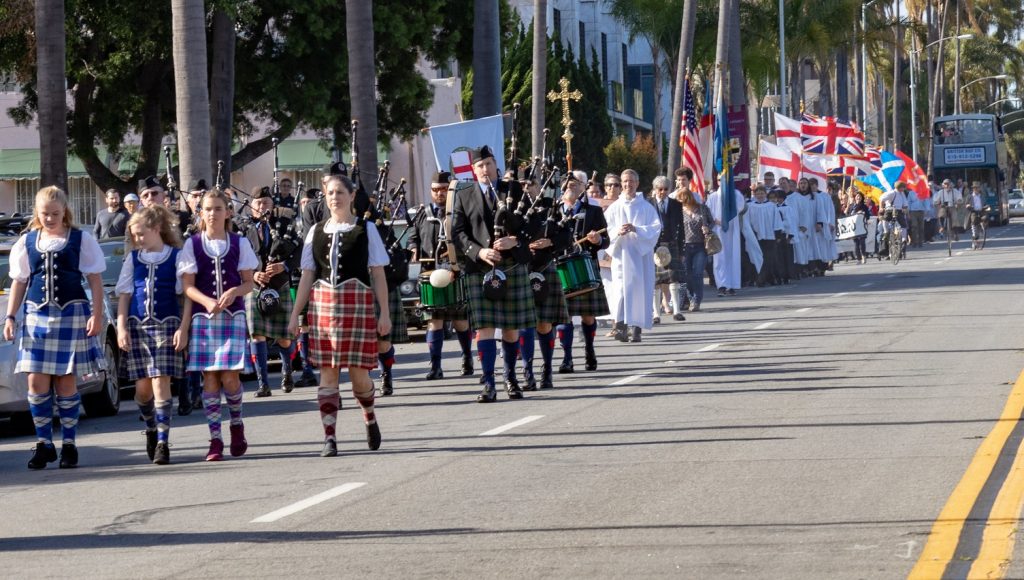 This annual procession celebrates our Anglican and British heritage.  As we remember England's patron saint, we usually have representatives from Balboa Park's House of England, children carrying a dragon made of bread (slain with the sword of St. George), a procession with bagpipes, and Scottish dancers!
The service includes glorious music in the grandest style of Anglican worship sung by the Cathedral Choristers accompanied by organ, brass, and timpani.  A high tea reception usually follows in the Great Hall.  
The Cathedral usually commemorates St. George's in May.
Every July San Diego celebrates Pride!  St. Paul's Cathedral has been participating in Pride for many years. For several years, we have partnered with San Diego Pride to offer the opening event on Wednesday of Pride week, "Light the Cathedral for Pride," an interfaith service. 
We typically have a spot in the parade and dedicate a Sunday to Pride which includes Forums on the subject of LGBTQ+ topics.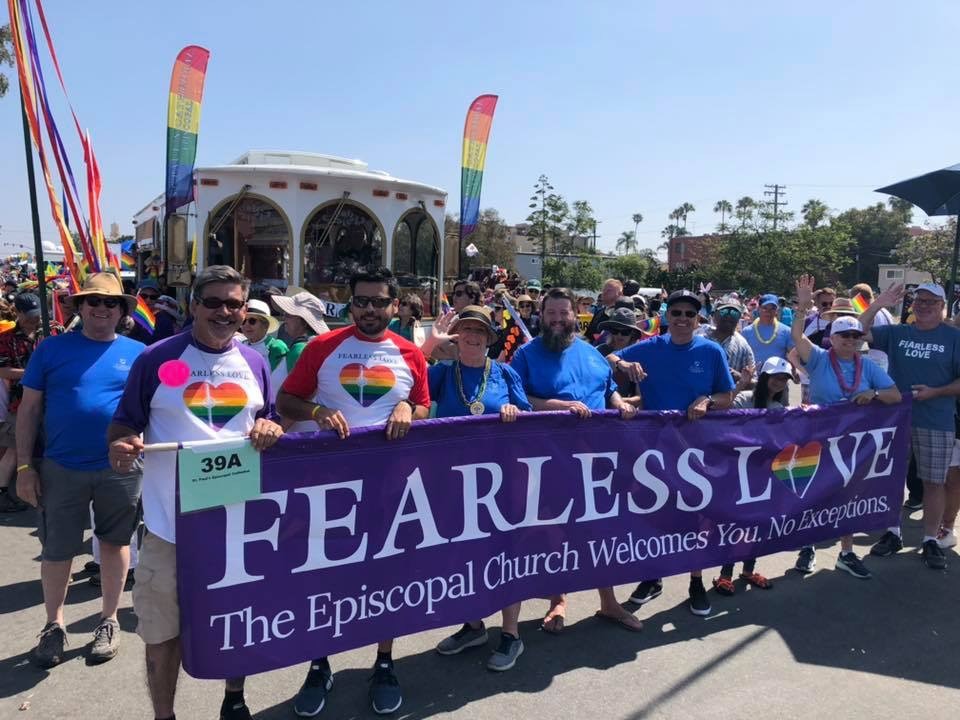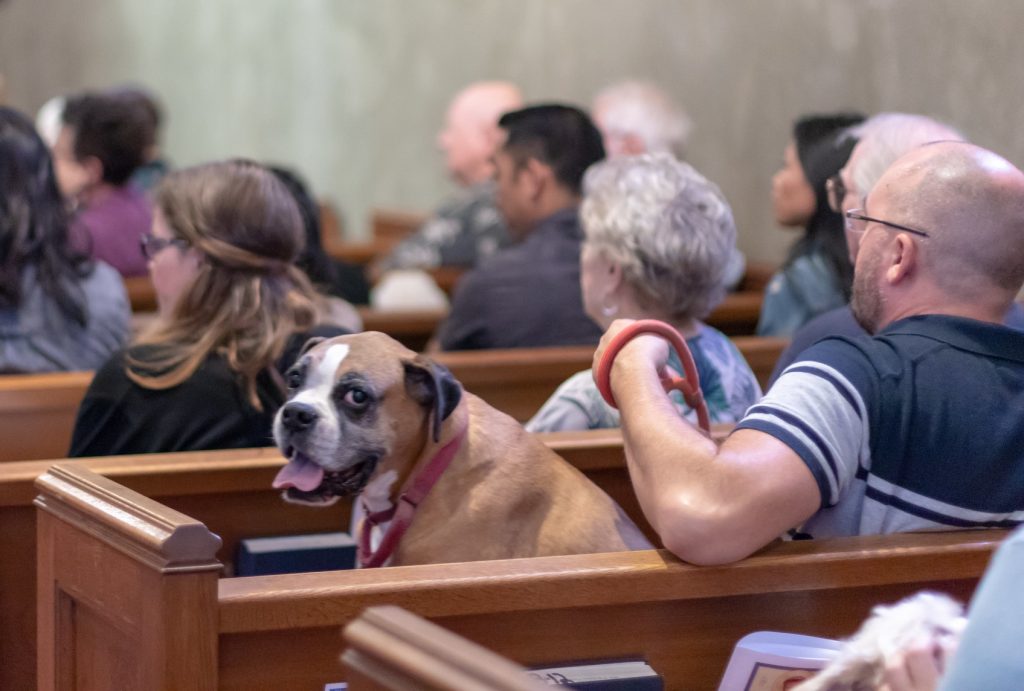 Around October 4, join us with your favorite animal friends to celebrate the feast of St. Francis of Assisi.
Tradition remembers St. Francis as a friend to animals, and on this special day we hold a brief service in the cathedral before processing outside to animal blessing stations, where cathedral clergy will bless animals for the remainder of the service.
Veterans and Armed Forces Evensong
San Diego is home to many active and retired military.  As the Cathedral for the City, St. Paul's Cathedral has a long tradition of honoring those who have served our nation with Veterans and Armed Forces Evensong, usually in November near Veteran's Day.