27aug7:00 pm7:30 pmPrayers in the Park7:00 pm - 7:30 pm
Event Details

The bulletin for this service is located here.

Are you ready to worship in person again? Join us for a socially distanced, informal, outdoor service Thursdays in Beth Israel park at 3rd and Maple. Bring a blanket or chair and gather for evening prayer at 7:00pm in the space outside of St. Paul's Manor. (We tried a picnic idea last week but have decided to discontinue that idea). This service will follow closely the liturgy of the cathedral's Doxology Life service using alternative and creative liturgical elements for evening prayer, and making extensive use of light and dark symbolism as the sun approaches the end of its daily journey in the beautiful setting of Beth Israel Park. Learn more about the service here. The service bulletin will only be available electronically; please bring your smart phone. Masks and six-foot distancing will be strictly required. Temperatures will be taken prior to seating. Per state and diocesan guidelines, people over 65 or at high risk for coronavirus are encouraged to stay home and continue worshiping online. For more information, please email Jeff Martinhauk. Please stay tuned to our website and social media for updates, as conditions change quickly!
Organizer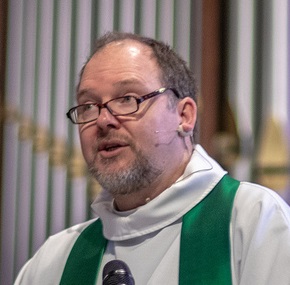 Jeff Martinhaukmartinhaukj@stpaulcathedral.org