Due to COVID-19 we have made the decision to move our annual Alternative Gift Expo entirely online.  Some of our vendors are offering discounts!  Be sure to save discount codes for check-out as they will not be applied automatically.
The Alternative Gift Expo is our way of intentionally supporting fair trade, environmental protection and economic justice.  Each year fair trade business set up booths in our great hall to sell sustainable goods from all over the world.  This year however, we have recreated this virtually on this page.
15 years ago St. Paul's committed to supporting a group of people through selling fair trade coffee, nuts and chocolate.  The program was so popular that a few years later it evolved into a congregational festival of holiday donations and the selling of gifts from around the world.  This gathering became a joyous time of fellowship in the Great Hall with seasonal decorations, live recorder music, and free soup.  As years went on more and more fair-trade vendors began to participate turning it into the sustainable gift expo it is today.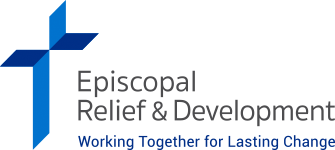 Imagine your granddaughter's delight in finding a goat in her stocking! Or your teacher friend being thrilled that children in Africa can go to school. These truly alternative gifts, and many others, can be your Christmas presents this year when you shop the Episcopal Relief and Development Gifts for Life Catalogue.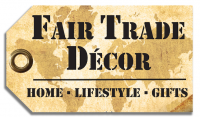 Fair Trade Décor is a member of the Fair Trade Federation and the first FTF retail store in San Diego County.  We support artisans from more than 40 countries, by promoting their handmade products and conducting business with them according to the Fair Trade Principles of the Fair Trade Federation and World Fair Trade Organization.  
Please mention that you are from St.Paul's with your curbside or in-store purchases, and we will contribute 10% of your purchase to St.Paul's.  This offer may not be combined with other offers.
Curbside pickup is available!  Call to set up details: (619) 675-0072

At Fair World we provide quality artisan fashion, jewelry, accessories, gifts and goods to all. Providing ethically sourced gifts crafted by hand. We do business differently, putting people and planet first. We want to see a world where no one is exploited for the things we buy. That's why all of our products are proudly fair trade. By giving a hand up the people do not lose their culture or way of life, they simply have a means to enjoy it. Kids can go to school, women can provide for their families and communities can grow together with better living standards.
Use code StPaulExpo2020 at checkout to receive 20% off your order.  


Lumily is an ethical brand that focuses on creating social change one fair trade item at a time. We partner with small scale artisans in Guatemala, Mexico, and Thailand to design a bold collection that represents sustainability, relationships and hope.  We believe in the importance of ethical practices in all phases of our business, from sourcing, to production, through sales.
Use code LOVEGIFTEXPO at checkout to receive 25% off your order.  

DESIGNED TO CARRY A CAUSE
Malia Designs is a fair trade handbag and accessories brand that combines lively design, the use of recycled materials and affordable price points. Our products are handcrafted in Cambodia and every purchase helps to fight human trafficking.
Use code STPAULS20 at checkout to receive 20% off your order.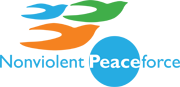 In these times of fear, upheaval, and tension, children's authors Katie Lee Koz and Laurie Theurer have partnered with Nonviolent Peaceforce to help foster community, connection, and safety. Fifty percent of all profits from their co-written picture book series A Monster's Guide to Life…in a Pandemic will go to Nonviolent Peaceforce's efforts, from now until a COVID-19 vaccine is widely available. Buy the books now!  

Noonday Collection partners with artisan businesses in 15 countries – including Uganda, India, Guatemala, Haiti, Vietnam, Ethiopia, Kenya, Ecuador, and East Asia – to design unique, hand-crafted jewelry, bags, accessories, gifts, and décor. Committed to fair trade and sustainable practices, our partners create our pieces using local materials and traditional techniques, and they share our passion for creating dignified jobs in vulnerable communities. They also provide support such as job training, medical care, childcare, scholarships for schooling, counseling for women coming out of exploitation, and more to the artists they employ. Enjoy beautiful handmade accessories, and help to build a flourishing world where children are cherished, women are empowered, people have jobs, and we are connected!

If you have any questions, please contact Deann at 858.260.0747 or deann.noonday@gmail.com

The San Diego Woodturners (SDWT) club sponsors the Turn Around for Veterans (TAV) program. TAV teaches wood turning to active duty service members and veterans at the Naval Medical Center San Diego, the Wounded Warrior Battalion at Camp Pendleton and the Veterans Affairs Aspire Residential Rehabilitation Treatment Program.  Participants are taught wood turning skills and techniques, with an emphasis on safety. 
The TAV program has participated in the St. Paul's EXPO for several years.  Unfortunately this year we will not be able to offer turned objects due to COVID 19 restrictions.  If you feel led to donate you can do so through the "Donate" button on their home page. 

Vida Joven is a loving orphanage for abandoned children in Tijuana, Mexico.  These children have experienced trauma and neglect and they depend on the generosity of strangers to get them through.  Your love and care for these kids is what saves them from danger and a life on the streets.  Thank you for supporting Vida Joven!
Special Christmas cards and general purpose notecards for this holiday season are available in our shop!  These cards are sure to brighten the mailboxes and mantles of your friends and family and they make great stocking stuffers too!